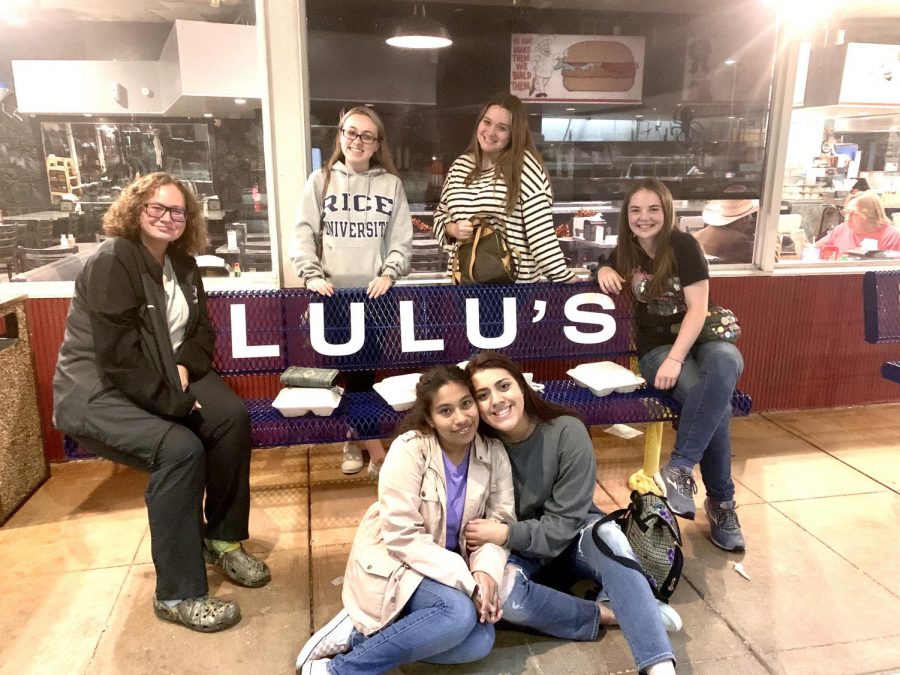 Emily Meachen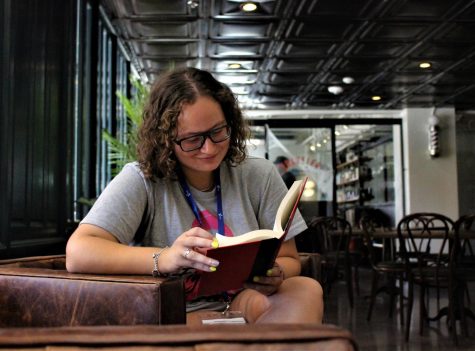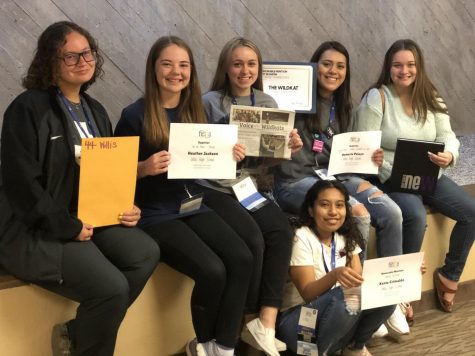 Cramming all the luggage and snacks into the car. Leaving before sunrise. Drinking coffee trying to stay awake. Stopping at Buc-ees every single time. 
They are all ingredients of a perfect road trip. For the members of the yearbook and newspaper staff, it was just some of the great memories of the Texas Association of Journalism Educators convention in San Antonio.
The trip, lovingly called TAJE by staff members, is important trip for the editors of the Wildkat and the Voice of the Wildkats.  It's an opportunity for the students to show their journalism skills in competition and gain new skills in the workshops given by experts in the field. 
The first day of the convention, students compete against journalists from all over the state in on-site contests. Senior Demaris Pelayo won a Superior rating for one of her photographs. This is the highest ranking given by TAJE.
"It was unexpected," Pelayo said. "I for sure enjoyed my time going to TAJE."
Sophomore Heather Jackson also won for her photography.
"To compete in the contest, we walked all around downtown San Antonio taking pictures of things we found interesting," Jackson said. "It was so fun to walk around the city. I loved seeing all the different perspectives of the people who live in San Antonio, the beautiful city and especially the River Walk."
Other staff members won for talent away from the camera. Senior Kenia Grimaldo competed in the editorial cartoon contest and won an honorable mention. 
"I was surprised," she said. "I did not  think my drawing was so good compared to other people's drawings. It was unexpected," Grimaldo said.
At the awards show on the last day, the Wildkat yearbook was awarded as Best of Show, Honorable Mention.
"Receiving recognition from TAJE for the yearbook is huge," journalism adviser Emily Meachen said. "It means we are one of the top yearbooks in state. The judges are yearbooks experts from all over the nation, and when Mike Taylor complimented me on the book, I really got excited. That was an amazing compliment coming from him. TAJE is only the best of the best journalism teachers in the state of Texas, so the competition is super tough."
The group who attended TAJE learned a lot about making student media better, but the best part of the weekend was bonding with each other and singing songs on the long ride home.
"It was my last trip with journalism, so it was really bittersweet," senior Caleigh Nabors said. "I am glad I got to be with my favorite underclassmen. The drive back was fun, jamming to old songs with everyone."