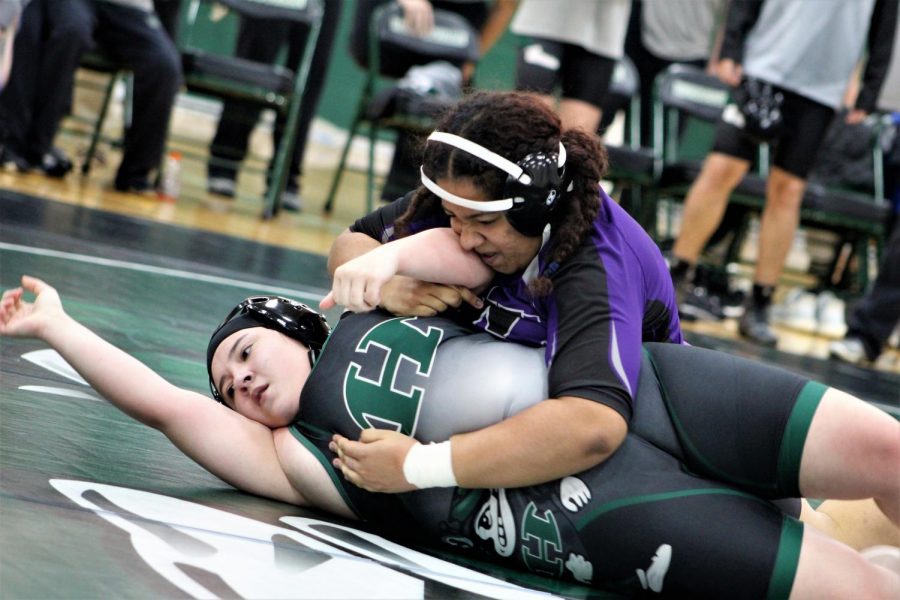 Janice Maldonado
Two duals in two days. That is a grueling schedule for any week, but for the wrestlers headed to district next week, the events were just a warm-up.
The wrestling team won against College Station Wednesday night, and then traveled to face the Huntsville team on Thursday.
"Winning last night (against Huntsville) helped give my confidence as we head into district," junior Sammy Seppanen said. "I have beaten him before. I am ready for next week."
It takes more than strength to win on the mat. Focus and intensity is also key.
"The matches were so intense," sophomore Janice Maldonado said. "Sylar (Murillo), our captain faced their captain. When he competes he is so intense. He goes all in. And Ezrah's match was awesome to watch. She wrestled up, so the girl was bigger than her. It was great."