After months of preparation, Bye Bye Birdie wows crowd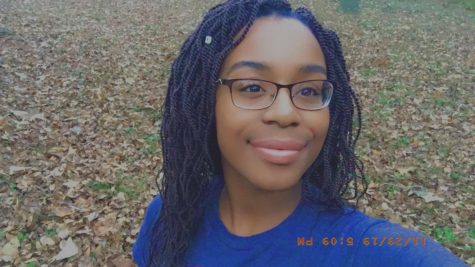 More stories from Charnell Haywood
Bye Bye Birdie debuted Friday at 7 p.m. in the Performing Arts Center with two more performances on Saturday. The play was a time machine back to the days where girls wore poodle skirts and boys pinned the girls they had a crush on. The cast did a great job and their hard work was evident.
Praise first needs to go to the directors. Each part was a perfect fit for the actors and actress. 
Hugo (junior Caleb Davisdon) did a fantastic job. His concern for Kim MacAfee (senior Sydney Ramsden) and her involvement with rock star Conrad Birdie (sophomore Gabriel Benitez) was enduring. Alfred (senior Sidney Wadley) and Rosie (senior Jazmine Boston)  were a perfect couple. Rosie has a delightful voice and the way she carried herself was outstanding. 
For comic relief, junior Zoelie Leims was the perfect Ursula, a remarkably crazy fun-loving fan of Conrad Birdie. Her performance stood out well along with junior Jill Berger's portrayal of Mae Peterson. Jill was phenomenal and very hilarious. She kept coming back to her Albert and his beloved Rosie for laugh after laugh. Her ridiculous attempts to keep her baby boy from growing up and the guilt she expertly doled out to her son caused the crowd to erupt in laughter several times. 
Benetiz was a great Conrad Birdie, the man of the show. His dances were on point and his voice was fascinating and elevating. Also very entertaining was Gloria Rasputin (senior Cecilia Barrera). The secretary did a marvelous job with her dance and her entire character. Her style fits the exact look and personality of the dancer/secretary/future star. Other supporting roles worth mentioning are Dorris (Katherine Lee) and Harry MacAfee (Sheldon Humphrey) were an exceptional pair, and several of Humprey's lines were some of the best laughs of the musical. Sophomore Faith Miner played Randolph MacAfee well, and her costume was great, transforming her into a perfect pesky brother in the MacAfee family portrait.
The featured teens were a brilliant ensemble. Their voices were so musically in sync. The most memorable scene was at Sweet Apple Station after Conrad arrives and Kim sings One Boy to Hugo. That song was perfectly organized and unforgettable. The harmonizing was so beautiful. The teen chorus was the sturdy wall of the show. They showed up in the perfect moments and really played off the main cast. They made the play stronger, helping the main characters time after time. The adult chorus was a fine addition. It is amazing how high school students can play an adult part so well. 
The band was exceptional. The live music added so much to the entire experience. The musicians who played in the back of Conrad Birdie were striking. It was a great decision to actually include a live band behind the star, Conrad. The special dance by the Sweetheart officers added a nice touch. They made the dance look effortless. And all of this could not have been possible without an awesome stage manager and crew.
Last year, Little Shop of Horrors left big shoes to fill, but the cast and crew of Bye Bye Birdie should be proud. They did a phenomenal job.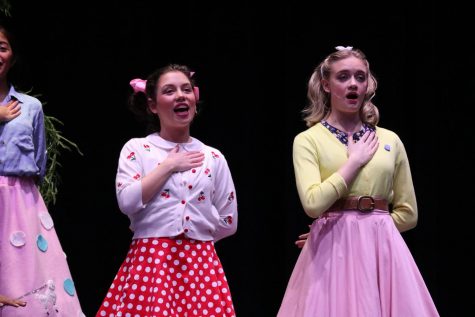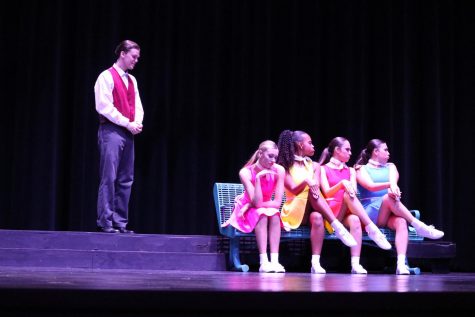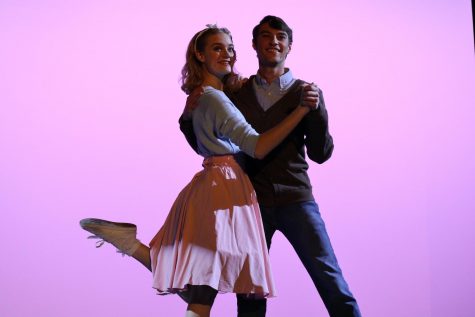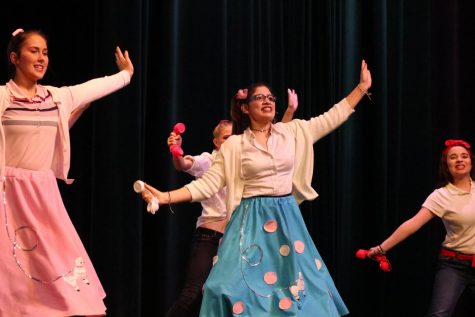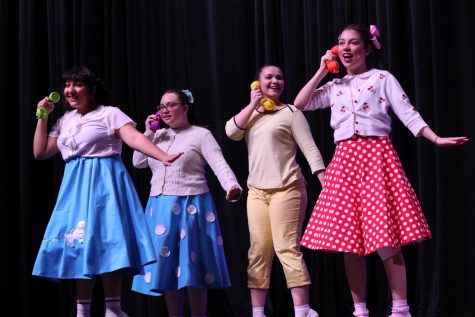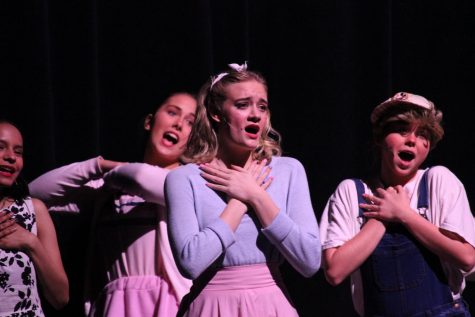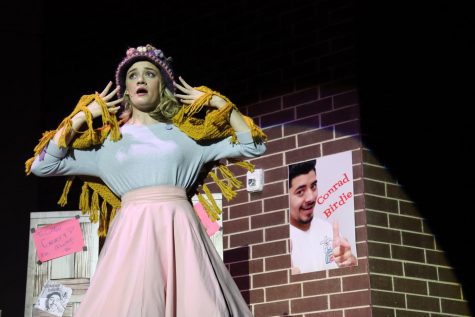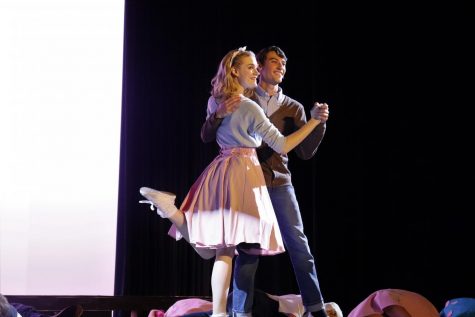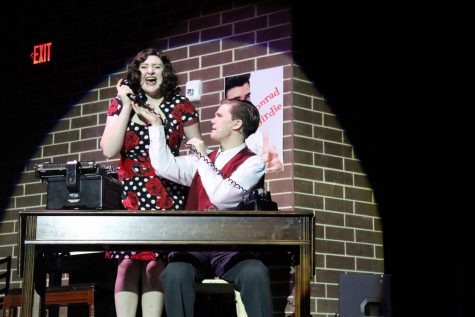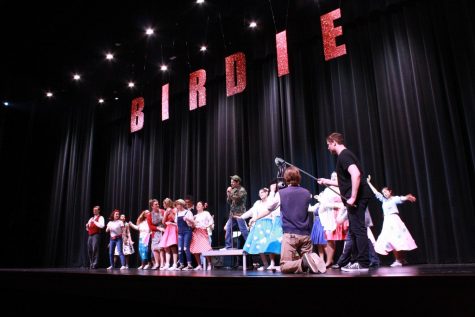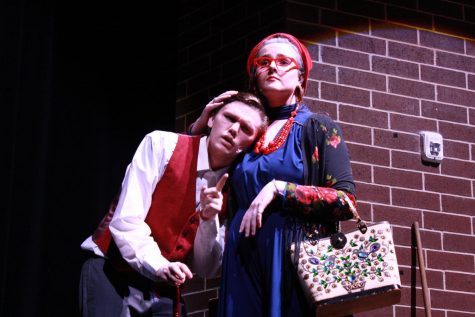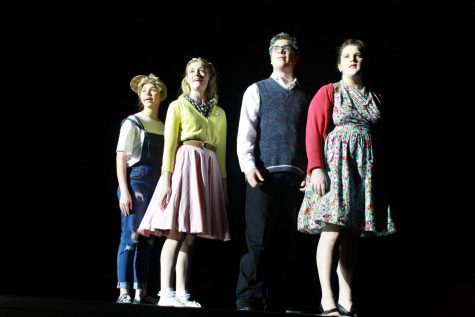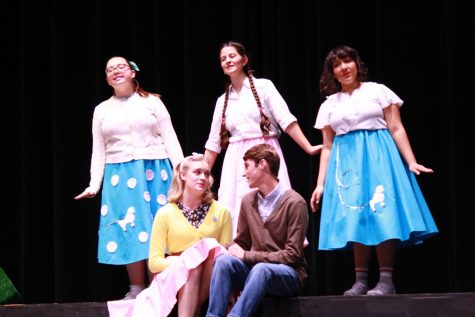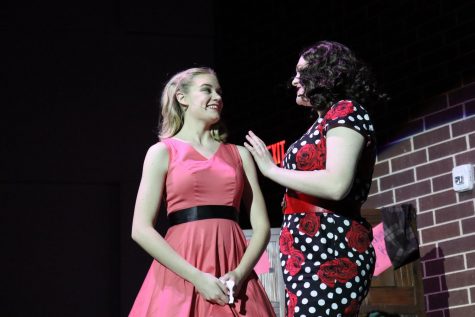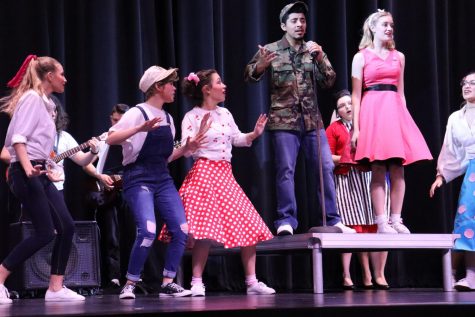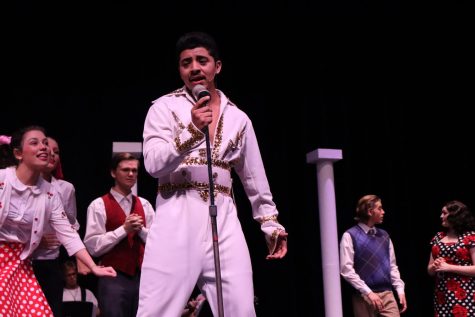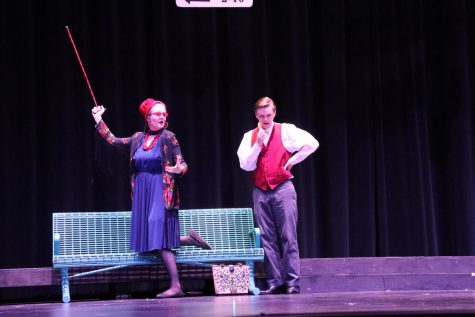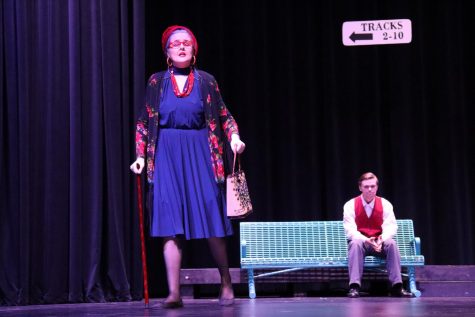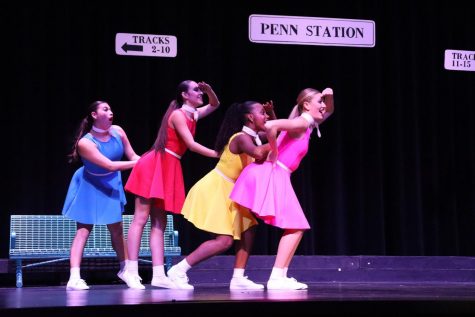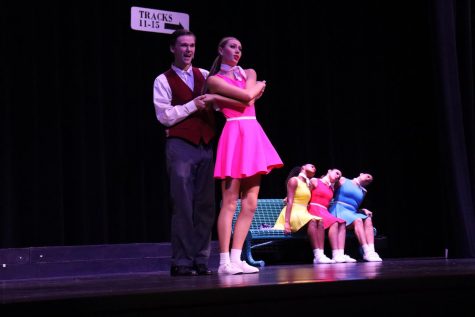 Leave a Comment