Sophomore juggles three sports during spring season
She's out on the green, going for the layup and setting up to score a goal. This student is more than an athlete.  Sophomore Lucy Smith could be considered a juggernaut, competing in three varsity sports at the same time while playing in a highly competitive club soccer team. 
Varsity sports take time, and athletes need to learn how to balance school work and practices. However, three varsity sports is a whole new challenge. 
"Time management is the most challenging part about being in three varsity sports," Smith said. "It's difficult to try to get everything in. I want to be there for all of them all the time, but I just can't. I do a lot of my homework in the car or stay up really late to get it done." 
Sub-varsity and varsity sports are two different games. The speed and level of play are all increased while players work tirelessly to keep up. 
"The biggest difference is probably the mindset of the team as a whole," Smith said. "On the freshman team it was more about learning the basics and on JV you are working to be on varsity. In varsity, you have a goal to win to make it to district. Practices are a lot more intense than at the sub-varsity levels such as punishments for doing something wrong." 
Athletics takes not only physical speed and strength but mental toughness as well. 
"Being able to take constructive criticism and being able to handle your emotions are important because people are harder on the varsity players," Smith said. "Self control and concentration are important due to the sports overlapping." 
Playing multiple sports may pose a challenge due to overlapping season, practices and games.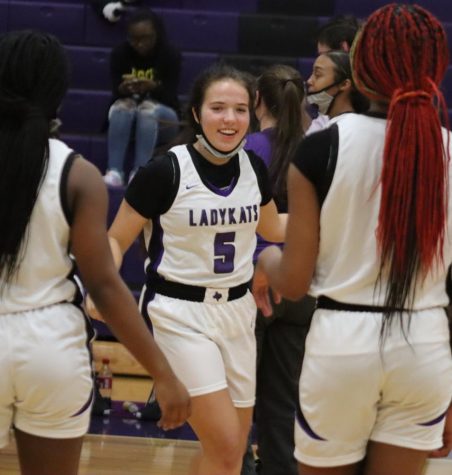 "Club soccer is all year, so it overlaps with everything," Smith said. "Golf is anytime I can play, and basketball and soccer overlap at school. I go to soccer practice after basketball practice, and I have club soccer after that. On the weekends, I get in golf as much as I can." 
This situation poses a busy schedule with full weekends for this multi-sport athlete. 
"I had a Friday and Saturday where I had a golf tournament in the morning, a basketball game in the afternoon and a soccer game at night," Smith said. "It was really amazing because I got to do all of the things I love all day long. It's not a burden because I like my sports and spending my day like this." 
Smith strives to accomplish all that high school has to offer. If it is possible, she finds a way to achieve and have a good time along the journey. 
"I think of it as I can do it, so I might as well for as long as I can," Smith said. "I play all of these sports because I can, and it's really fun. My favorite part about playing sports is competitiveness." 
The tri-sport schedule will prove more difficult in later years, so Smith plans to stay with the one she wants to play at a collegiate level. 
"After high school, it will be only soccer, so playing other sports while I can is very important," Smith said. "It makes you a more well-rounded person."
Each sport is different, but all help the athlete in ways that being a mono-sport athlete never could. 
"Golf makes me think because it's a very mental sport which helps me to focus in my other sports," Smith said. "Soccer and basketball coordinate with each other because of the way the games are played and the speed of play is similar as well. It really benefits me to be doing all three sports." 
Leave a Comment
Donate to The Voice of the Wildkats
Your donation will support the student journalists of Willis High School. Your contribution will allow us to purchase equipment and cover our annual website hosting costs.
About the Contributor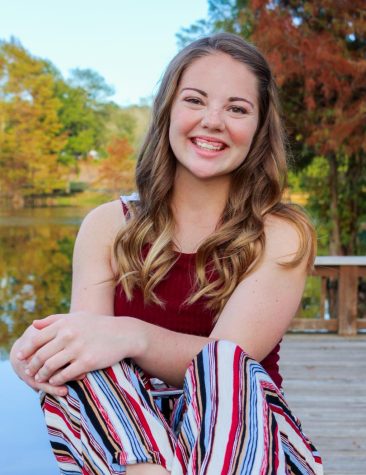 Heather Jackson, VOW photography manager
Heather is a senior on the school's varsity tennis team. Last Spring, she became a State Champion in Journalism UIL for News Writing in 6A. She made...