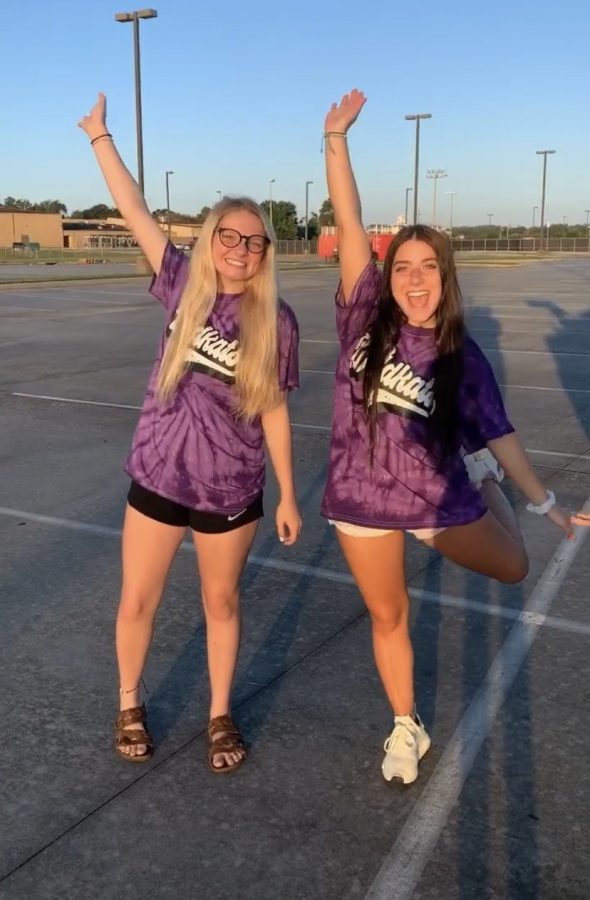 courtesy photo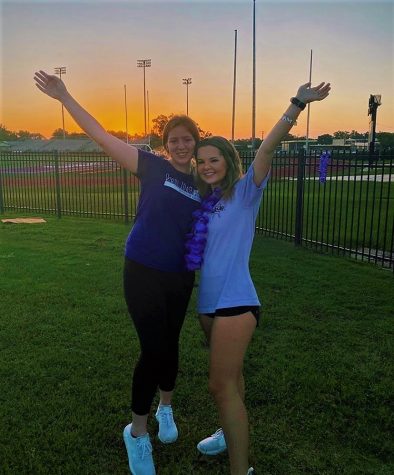 As the sun crept over the horizon, the seniors were thinking of all the things they were missing. 
They were not able to be together at school on their last first day. They weren't able to sport their Class of 2021 shirts as they walked down the crowded halls. They did not get to proclaim to anyone who would listen that this was their year to rule.
However, they were together in spirit. Some students watched the sunrise from the comfort of their own homes while others met up in small groups at Yates Stadium to enjoy this special day together. 
The school year has gotten off to a very unconventional start on August 12, but the seniors are still finding ways to hold on to tradition. Instead of having the normal senior sunrise in the school parking lot, the class of '21 held their last first day of high school from any location. 
The student council was faced with the challenge of trying to put this project together while the first day of school was being held online. They wanted to have a fun and safe way for all the seniors to kick off their last year. 
"It was nerve wracking but also fun planning this event," senior Kayla Lyons said. "We knew senior sunrise was going to look different, and it was difficult navigating the obstacles. It was also so fun getting to be creative and think of other ways we could celebrate this special day."
The first day of school can make students feel nervous or anxious sometimes, especially with everything they're going through right now, but sharing a special moment like this, whether they're together or not, can really put a positive spin on the start of the school year. 
"Going into my senior year was really nothing I've ever imagined," senior Emily Kilgo said. "But being together on what was supposed to be our first day of school to hang out and just watch the sunrise together was something I wouldn't trade. Even if we don't have a normal senior year, I'm going to cherish every moment that I can."
The future of the 2020-2021 school year is unknown and nothing is set in stone. All the students have to be ready for the next announcement that the district is going to make on whether or not they get to return to school this fall but Lyons is trying to put a positive spin on this unusual first day.  
"I keep telling myself that I'll have such a cool story for my senior year," Lyons said. "No senior will have a year like ours and because of that, we'll be able to be more creative and come up with a lot of new ways to do things."
For most students this has been the longest stretch of time that they haven't been in school since they started kindergarten. For the senior class it's a very weird way to start the final chapter of their childhood. 
"This wasn't the first day feeling I was hoping for," senior Kara Lambert said. "I woke up feeling empty. I didn't get to walk the halls and mingle with my friends. Despite the circumstances, we came together and watched the sunrise as proud Wildkat seniors. When I saw my fellow classmates I didn't feel so empty anymore, and I felt as if we were all in the same shoes. I wouldn't have missed it for the world; it was truly amazing."