On game days we wear orange
November 1, 2019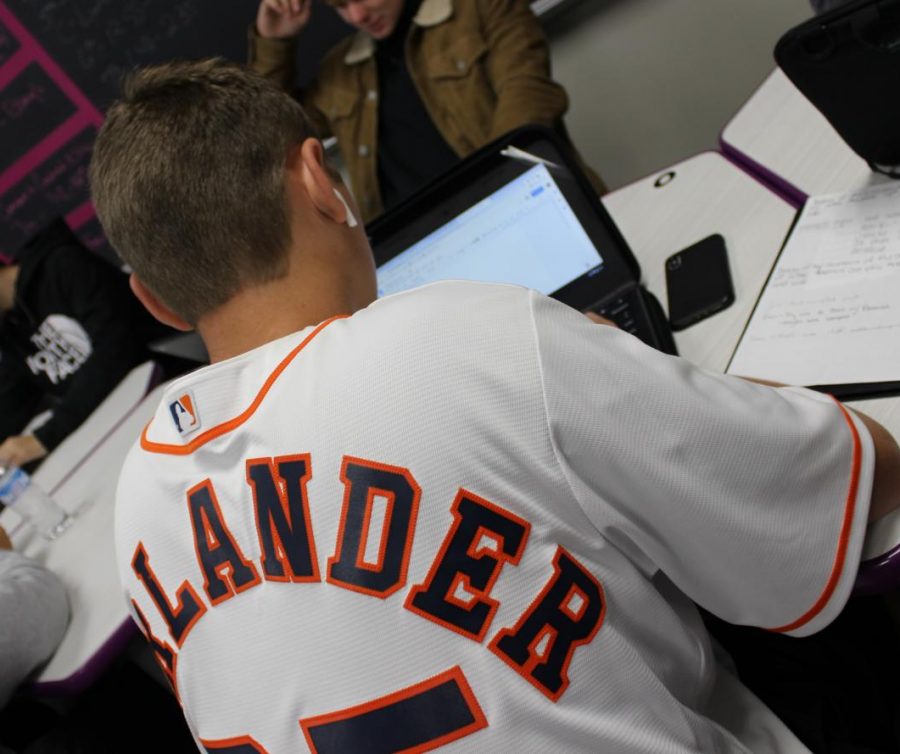 photo or infographic by Will Nye
Ever since the Houston Astros beat the New York Yankees and secured their ticket into the World Series, Wildkats have been decked out in orange and blue, as teachers, students and coaches all show their spirit for the beloved baseball team.  It looks like Altuve, Bregman, Cole, Springer and Verlander fans are filling the halls as students and administration wear their t-shirts and jerseys to cheer the Astros into the World Series.  
The Astros are making history as they head to the World Series for the second year.  Fans are ecstatic to see what comes and hope they can win like they did two years ago. 
"It was really exciting to see the Astros go to the World Series again this year, especially since they won in 2017," sophomore Nick Pate said. 
Fans watched the determining game against the Yankees, on the edge of their seats, waiting to see whether the Astros would go to the World Series, or end their season that night. 
"I felt like the Astros deserved to be there more than anyone," junior Nick Burke.  "Yes, I watched the game that determines if they go to the World Series. Altuve hit an awesome winning homerun."
No matter what position or what sport, players and fans all have superstitions to determine if they win or not. 
"I was excited because I feel like there's a conspiracy that the last hurricane, something bad happened, and we won the World Series and now another hurricane and something bad and we're going to win again," senior Jazmine Boston said. 
Altuve is always a fan favorite. The player excited many fans as he made amazing play after amazing play.
"It was awesome," senior Makeighdn Parker said.  "I was so proud. They fought hard to get to where they are now and watching Altuve hit that homerun really brought excitement throughout my body because I didn't think we were going to make it."
Even though the Astros did not win the World Series, fans are still proud of their season and are still proud they made it as far as they did. 
"We had a great World Series," junior Dylan Rainwater said.  "It sucks that we lost, but hey, you win some, you lose some.  All and all, great series."