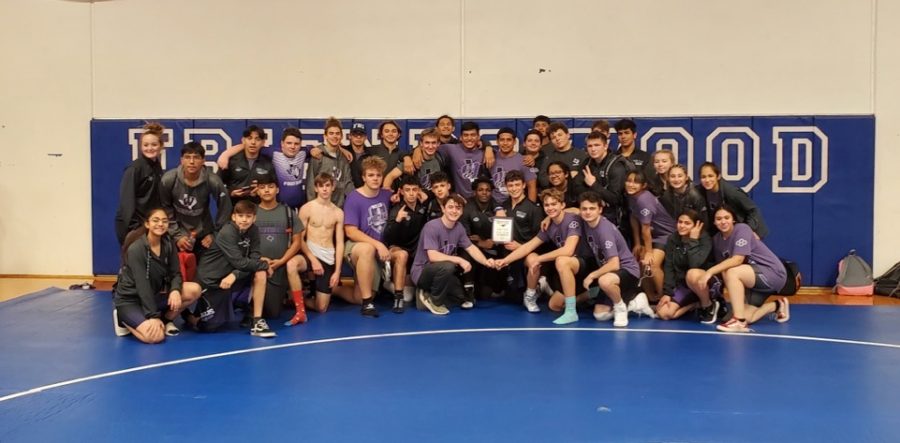 photo or infographic by courtesy photo
'Refuse to lose' drives wrestling team
December 12, 2019
Refuse to lose.
It is more than the wrestling team's catchphrase. It is their mantra. It drives them every match at every meet.
The team has a tournament tomorrow at New Waverly High School. Following the boys first place win and the girls third place win in Friendswood last week, the team is looking forward to a successful season.
"I think wrestling is fun, and it is good to wrestle every day with the team," freshman Yabi Paulino said.
Camaraderie and family drives the team to work hard and give it their all. 
"My family's support drives me to become a better person and a better wrestler," sophomore Isabella Rios said.  
Driven to be the best is just one of the motivations the team shares.  Dedication and hard work is always part of the mentality and has been rewarding for every athlete.  
"It's hard, but it's worth all the work we put in," sophomore Cole Cantrell said.
Many of them are no stranger when it comes to wrestling and have set the bar higher than last years.  
"I feel that I'll be better than my old self in the future," junior Pablo Sanchez said.
Getting to state is the ultimate goal of the team, but the wrestlers know that the road to state is a tough one. 
"Giving 110% and making it to state is my goal," junior Ezrah Garia said.