Ladykat volleyball captures win at home
Varsity wins against New Caney in three sets
As the ball comes over the net, the libero gets ready to make her pass. She takes a step forward and then falls to the ground as she gives the setter a perfect pass. The setter then raises her hands and waits for the ball to come back down to her.
"Middle middle middle!"
The middle hitter calls out to the setter to let her know that she is set and ready to hit the ball. The setter sends the ball to the middle of the court, close to the net, and the hitter starts her approach. As the hitter takes her last step, her feet leave the floor and she slams the ball onto the other side of the court to make a kill. 
On Tuesday, September 7, the Ladykats played their first home game of the season against New Caney. They swept the Eagles in three sets.
"It feels so amazing to win after a season full of losses," senior Georgia Everett said. "I wouldn't want to spend my last year with a better group of girls."
After having a junior season filled with quarantining and COVID protocols, senior hitter Rylee McDonald is excited for what's to come this season.
"For this season, I expect myself and my teammates to grow closer than we are now and to win more games than last year," McDonald said. "Sadly, I am not planning on playing in college so I'm going to make the best out of my last ever season of volleyball."
Being a senior gives students the opportunity to step up and lead by example. When it comes to volleyball, the senior players have the chance to show the underclassmen what discipline and hard work looks like.
"It was exciting knowing that we won our first home game," senior Piper Neumann said. "My plans for the season are that I hope to grow my leadership and to spread positivity on the court."
Playing a team sport means that each player should support each other and work with each other to get better. This season there is a freshman on the team and she is very grateful for the chance. 
"As a freshman on varsity, I feel very proud to be with such nice girls and great teammates," freshman Carly Paugh said. "It's an amazing opportunity, and to get to experience it with the most special people is so exciting. I'm thrilled to start and finish the season with these girls."
About the Writer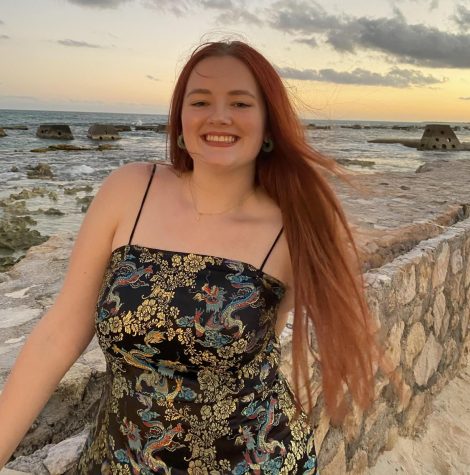 Summer Rains, VOW editor
Summer is a senior, co-editor of the newspaper and entertainment editor. She is also a member of the yearbook staff, four year journalism student and two...