Ladykats sting Lady Hornets
September 17, 2021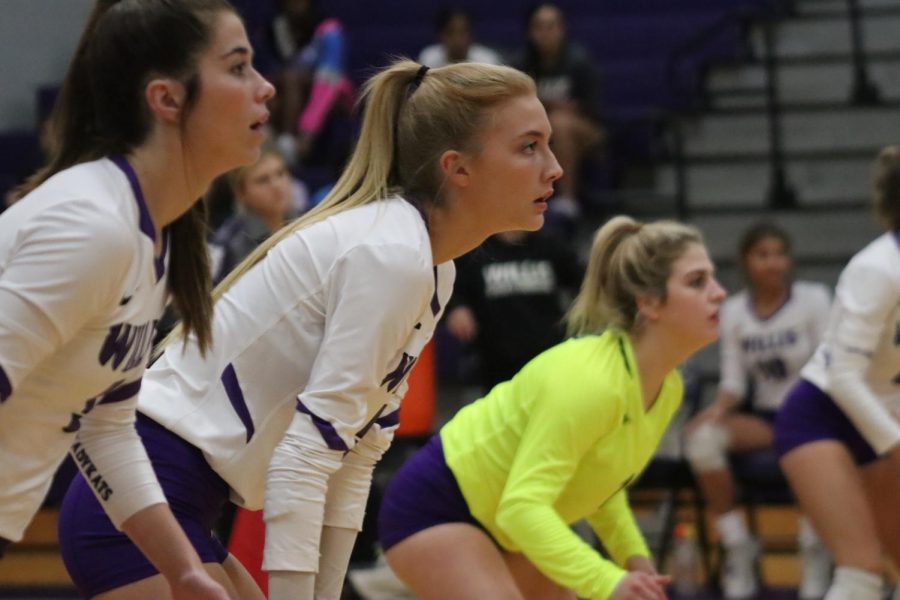 photo or infographic by Stephanie Keele
A Lady Hornet makes her approach. The ball is high in the air and she comes down and spikes the ball.  The libero gives the perfect pass to the setter and she sets it to the right side hitter to make a kill. 
The Ladykats win the point and the girls on the court cheer.
"OOP AYE!"
Then the girls on the bench jump up out of their seats and cheer.
"OOP AYE!"
Finally, the parents and the Ladykat fans in the stands jump up and cheer.
"OOP AYE!"
Due to Hurricane Nicholas, the varsity volleyball Tuesday game was postponed to Wednesday. The Ladykats played the Huntsville Hornets and won in four sets. 
"The game went great tonight," senior Reece Edmiston said. "Though we fell short in the third set, we picked it up to finish strong. I think we still have some areas we all want to improve on, but so does every team. I am so excited for this last year and to make it the best. We are all hoping to make it to the playoffs, which we can accomplish if we all work hard."
Each player has high expectations for themselves and the team this season. They are ready for whatever comes their way.
"Well, what I expect out of this season is that we are going to go into the playoffs," junior Cooper Rhodes said. "Also that we are going to bring the heat this year cause we are ready for anything. Better luck next time lady hornets." 
The Ladykats are racking up the wins before district and the players are very appreciative of the opportunity they have to play on the varsity level.
"Varsity is a goal I think most athletes have, and I am grateful for the chance to experience it myself," junior Lakin Horne. "The long practices and games can be tiring but are worth it to make memories with your team. Nothing beats the hype of a home game win."