Lover produces new world of butterflies, glitter for Swifties to enjoy
September 3, 2019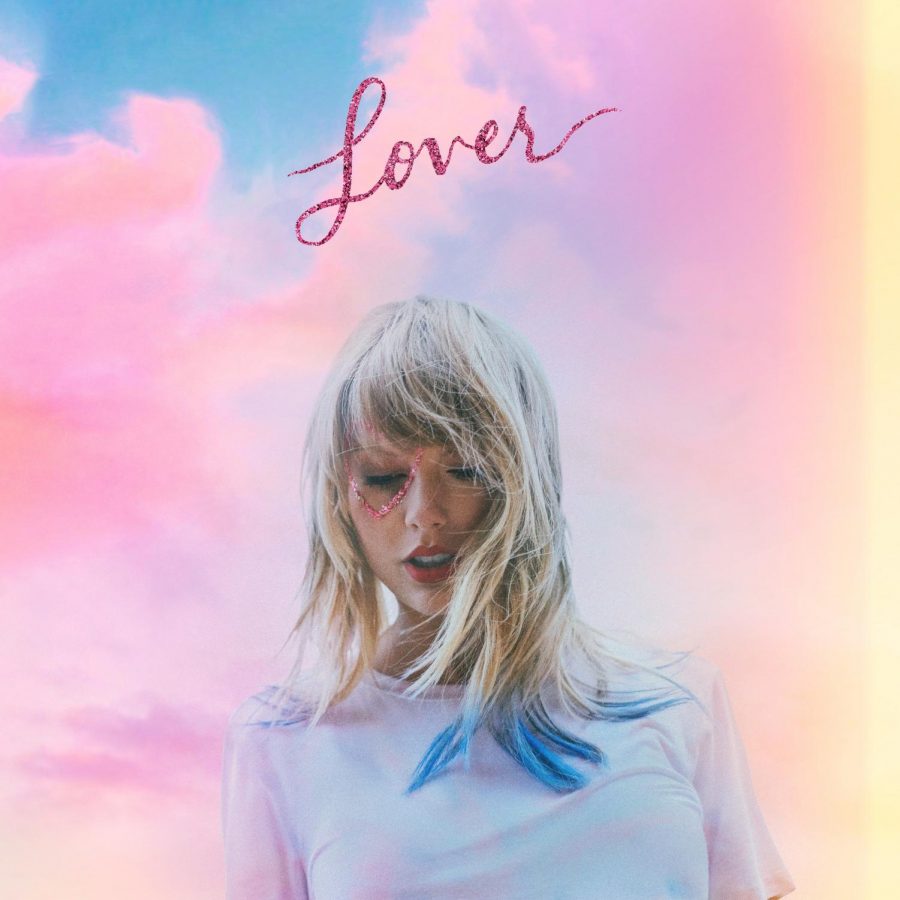 photo or infographic by REPUBLIC • 2019
For years, Taylor Swift has been dominating the music industry. Swift's last album, Reputation,  took the world by storm after debuting in November of 2017. The world tour took place over a span of seven months and broke the record for most successful U.S. tour as of today. Nothing could top her last album, but then, Lover was released.
Lover is Swift's most recent album, and it is very different from her last one. She has stepped away from the darker vibes of Reputation and into a lighter, airier pastel world of butterflies and glitter. 
The album is titled after track 3, "Lover." This track is an adorable love song that is reminiscent of an 80's ballad. It reminded me of the "old Taylor" (as a proper Swiftie would say), with the sappy lyrics and catchy choruses. Some even say it hints at a wedding in Swift's future with the lines, "I take this magnetic force of a man to be my lover." The world may never know what these lyrics mean for Swift and her boyfriend, but what I do know is that this is definitely one of my favorite songs off the whole album.
Of course, it wouldn't be a true Taylor Swift album without a great breakup song, and track 1 is just that. "I Forgot That You Existed" is the ultimate anthem for those who just got out of a relationship, romantic or otherwise. When I first heard the song, I automatically wanted to listen to it on repeat for the rest of my life. In the song, there is one line that says, "You got out your popcorn as soon as my rep started going down." This is an obvious reference to all of her haters right before the Reputation era. Later on, she says, "It isn't love, it isn't hate, it's just indifference," possibly meaning she hasn't quite forgiven those that have brought her down, but she isn't angry at them anymore. 
Some of my less favorite songs on the album are track 16 ("ME!") and track 9 ("Cornelia Street"). Now this is not to say that I hate them, because how could I ever hate a Taylor Swift song? I simply feel that these songs are the weaker links on the album. "ME!" Is a song that has a very bubblegum pop sound, and it is almost childish. Some might say that is the beauty of it, but to me, it gets slightly annoying. "Cornelia Street" has a nice, smooth sound, however, it is very repetitive and to be quite honest, that repetition of the word Cornelia makes the song seem choppy. It is just too many syllables, and the song is just a little boring compared to the others.
Everytime I see that Taylor Swift released an album, I think, "Nothing could beat her last album," and every time, I am proven wrong. Lover is an album full of love and happiness, and it is a drastic change from her Reputation era. Even for someone whose usual genre is not bubblegum pop, I am completely obsessed with this album. Overall, I would give this album 4.5 paws out of 5 because of the catchy lyrics and carefree vibe of Lover.