Young bowling team shows promise
The loud clang of pins hitting the wood echoes throughout the alley as balls race across the slick floor. Standing proud in their purple uniforms, the Alleykats compete hard as they strive to be the absolute best.
The bowling teams most recent competition was a lucrative one with high performances by many of the bowlers. The team scored a total of 71 points and are currently sitting in 6th place in the district.  The team's next match is January 27th at 300 Bowl. 
"I feel like we bowled really well as a team," senior Hope Dentler Said. "We are improving every week."
The Alleykat Bowling team is sponsored by Gary Granger, who sees much talent in this young team. 
"Our team is young, so we're continuing to grow," Granger said. "Everybody is still very enthusiastic and I think there is much potential going into the future."
Leading the team is Junior Dawon Asher, who has taken the role of Captain of the Alleykats. Fond of his responsibilities, Asher enjoys his role.
"I've loved being captain this year,' Asher said. "I enjoy every day I have with my team". 
Next to Dawson is a young, new face on the team, but one that has quickly jumped into a leadership role. Jocelyn Fox is Asher's co-captain as only a freshman. 
"It is exciting to a freshman and already be a co-captain,' Fox said. "I love having fun with my friends."
About the Writer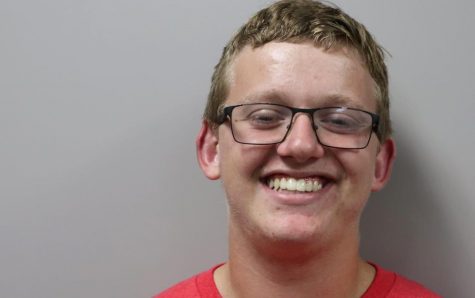 Jeremy Harper, VOW staff
Jeremy is a senior, he is varsity football player and swimmer and is a third year journalism student, second year newspaper member. He plans on majoring...