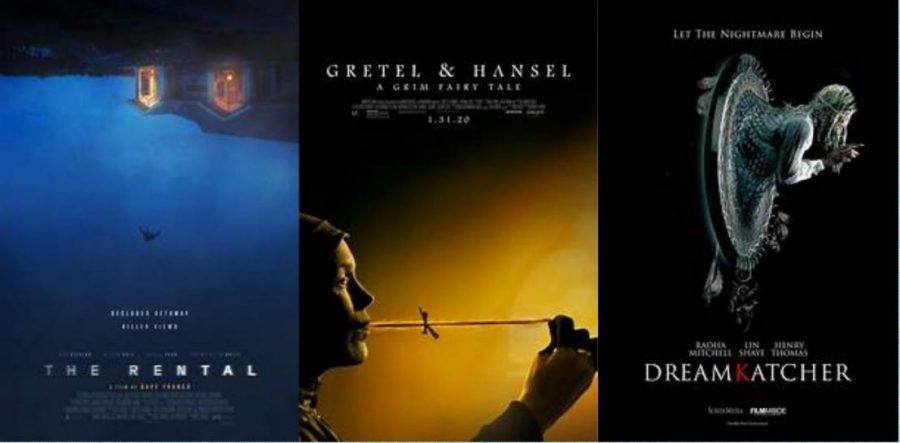 photo or infographic by courtesy photo
Movie finds for Spooky Season
It is that time of year to feel the thrill of scary movies. A variety of intensity is always offered with different plots, scenery and messages. The most popular, amongst many, for the year 2020 are the following: The Rental, Gretel and Hansel, and Dream Katcher. 
When the feeling of anxiety of getting out of the house comes from within, a much needed small getaway at a rental house on the Oregon Coast, will make one think twice about having a little vacation. This horror movie "The Rental" is filmed in the coastal town in Portland, Oregon. It follows two couples on a weekend trip in a breathtaking rental property. As the days of joy are used, things take a turn for the worst. They begin to notice unusual things around the house. This is when the suspense begins. A must see for an eerie feeling.
Another great option is "Gretel and Hansel." When their mother drastically turns into madness, siblings, Gretel and Hansel, are forced to fend for themselves in the woods. They encounter an isolated home in the middle of nowhere. They are invited inside by this apparently friendly lady. They start to become frightened when she starts to show her evil powers and learn it could do them harm. Expect the unexpected in this film.
 The last recommended movie is "Dream Katcher". A young boy steals a dream catcher from a strange neighbor thinking it would stop his bad dreams. Only to find out that it's more than just a dream catcher. The fearful new behavior this young boy begins to absorb takes him into a new dimension of immorality. His family is forced to try and rescue him from a dangerous unknown evil spirit. No one knows if their beloved young son will ever be the same.
The fall season is the best time of year for horror movies. This season brings the soul back into a warm cozy feeling that enables an experience of thrill. So make sure to sit back, relax, and enjoy the heart wrenching movies.  
Donate to The Voice of the Wildkats