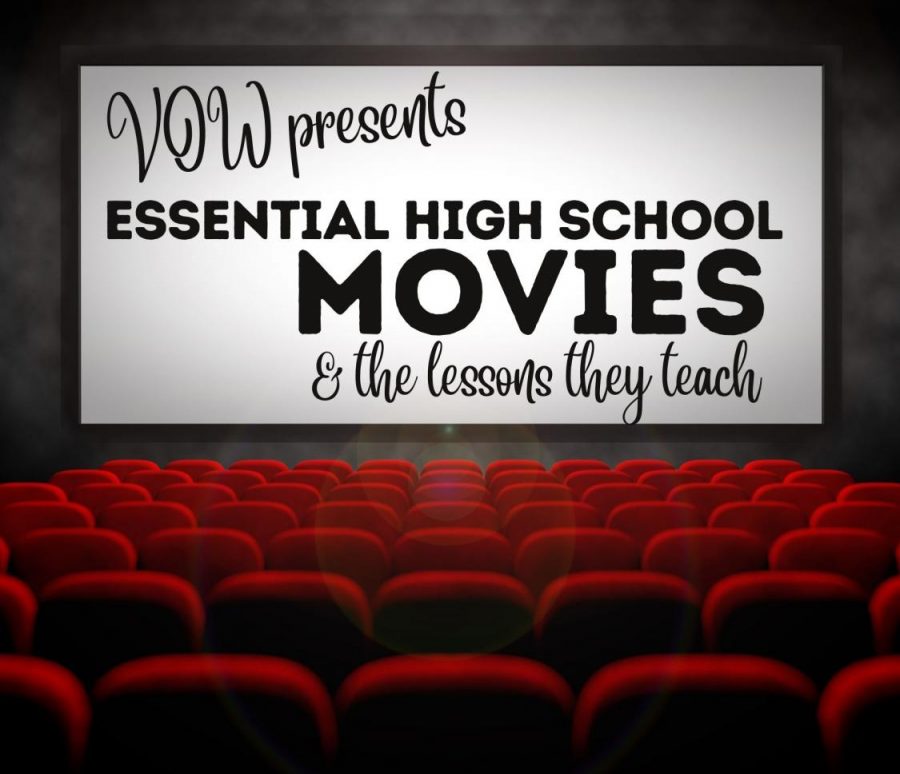 photo or infographic by Wildkat Media with Canva
Romantic comedies teach lessons about high school life
This is just one part of a series. The VOW staff was given the question: which movie set in a high school or about high school taught you an essential lesson for survival? The series will explore some classic high school flicks and explore some new movies set in high schools.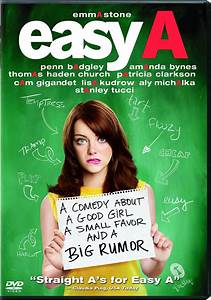 Easy A – PG-13 –  2010
by Stone Chapman
"Easy A" is a high school movie made in 2010, about a girl named Olive (Emma Stone) who learns a big lesson after helping a friend out of a problem. The students in her school would much rather believe a rumor than the truth.  She takes on the "promiscuous girl" role by wearing it proudly on her chest, literally. Olive finds her true self in this movie and realizes that what other people think of her doesn't matter hence it is great to watch before high school to recognize that anyone can basically be whoever they want.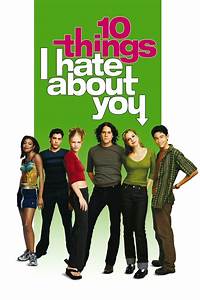 10 Things I Hate About You- PG 13- 1999
by Hannah Hartman
"10 Things I Hate About You" is a romance comedy film about Kat Stratford (Julia Stiles) who is the independent heroine who always has her guard up, along with her younger sister Bianca (Larisa Oleynik) the hopeless romantic teenager just looking for some romance. The house rules say that Bianca can't date until Kat has a boyfriend, which brings her crush Michael (David Krumholtz) to bribe Patrick Verona (Heath Ledger) to become Kat's boyfriend. When Kat realizes she's starting to have feelings for Patrick she finds out that he was bribed to date her for her little sister's benefit.  This movie represents how high school isn't always easy and sometimes what one wants isn't always what one needs. Teaching teenagers the lesson of staying truthful, being themselves, not changing for the views or the likes of others,  making the most of high school with the true friends you keep around you.
Donate to The Voice of the Wildkats