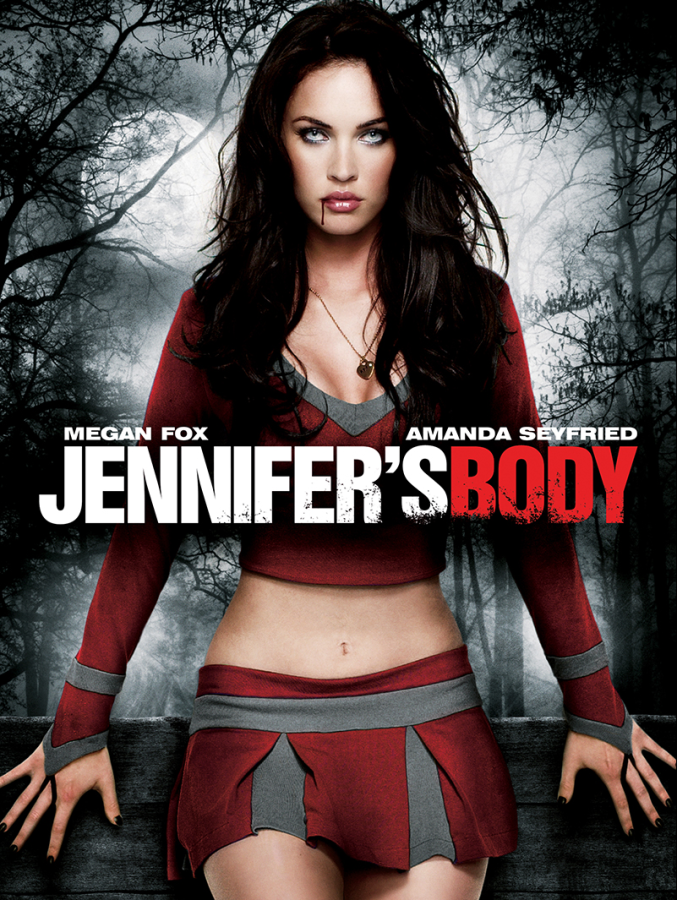 photo or infographic by courtesy of 20th Century Fox
Jennifer's Body 2009(R)
Everyone under the sun has been blessed with the sight of Megan Fox burning her tongue with a lighter, but a lot of those do not know what iconic movie the scene originates from. Jennifer's body… the adult horror/comedy that sparked the beginning of gore, cannibalism and demon possession being funny. 
The movie starts with Needy (Amanda Seyfried) in prison, recalling her situation and how she ended up in a cell- while being forcefully carried away by guards. Needy and Jennifer (Megan Fox) go to a bar with the goal of finding a guy to spend the night with. Suddenly, when the band playing starts a fire, Megan and Needy get separated. The next day at school Jennifer meets a boy in the woods and EATS HIM ALIVE. Jennifer gives the word man-eater a new meaning.
The director (Karyn Kusama) worked her magic to make the film an eerie, confusing thrill-fest. Jennifer's Body is a must-see film, though the acting can be cheesy, it's an easy watch. Which makes it a perfect film to play in the background of some light-hearted banter, accompanied by some giggling at the ironic humor and cringing at the gory love story. 
Donate to The Voice of the Wildkats