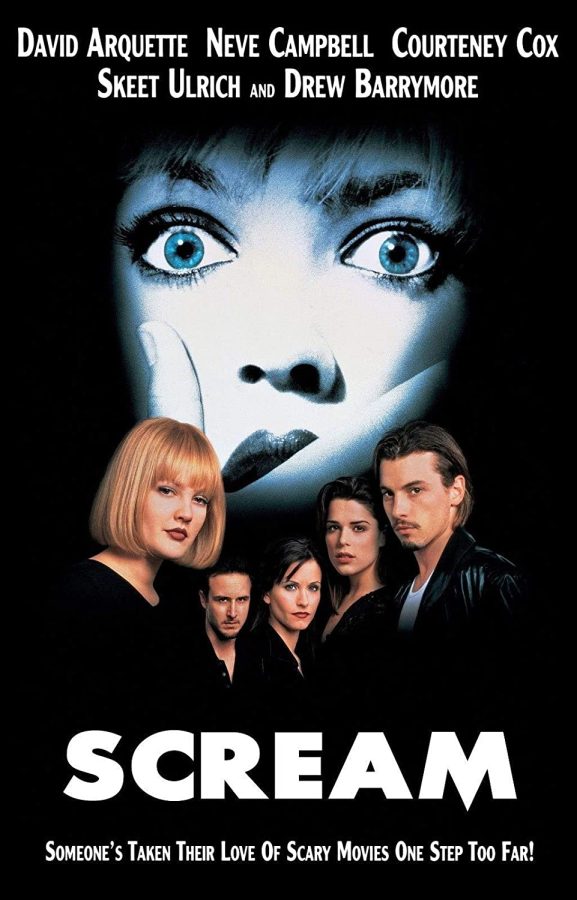 photo or infographic by courtesy of Dimension Films
 Scream 1996 (R)
The smell of popcorn fills the air as Casey hears the sound of the phone pierce the almost silence of the room.
"Do you like scary movies?" The deep, unfamiliar voice asks from the other end of the line.
The opening scene of "Scream" is now a classic. A barefooted Drew Barrymore plays an evil game with a shocking conclusion in just the first minutes of the movie directed by horror legend Wes Craven. The movie started a franchise, a tv show and even a parody series of movies. The ghost face mask and the "Scream" trilogy will always be a part of Halloween celebrations.
"Scream" is the story of Sidney Prescott (Neve Campbell). The tragedy of her mom's murder is the beginning of a nightmare for the town of Hillsboro. Murder after murder leads back to Sidney and the murderer who seems determined to make a point. There are a lot of plot twists and dead ends in the search for the killer. Up until the very end, it is unclear who is hiding behind the ghost face mask. As the group of teenagers fight for their lives, a list of horror films do's and don'ts emerge. 
A perfect way to start spooky season would be to make a giant bowl of popcorn and invite a bunch of people over and binge watch the original trilogy (Scream (1996), Scream 2 (1997) and Scream 3 (2000). If you have time, watch Scream (2022) and Scream 4 (2011) movies too. And the best news – looks like there will be a new Scream 6 in 2023 to add to the list.
Donate to The Voice of the Wildkats