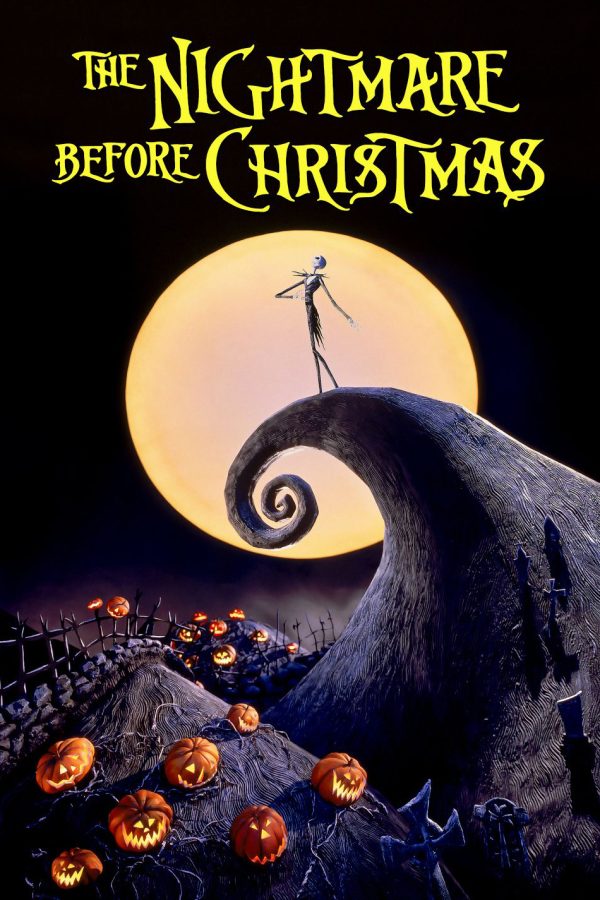 photo or infographic by courtesy of Touchstone Pictures
The Nightmare Before Christmas 1993 (PG)
The Movie The Nightmare Before Christmas is an absolute classic of a film that was released in 1993 by director, Henry Selick.  The Nightmare before Christmas is a classic film for numerous reasons, for starters it is a family friendly movie you watch with your family during Halloween while enjoying some popcorn.
The film consists of humor for all ages and love for Halloween, along with action packed scenes that have monsters versus monsters. Jack the Skeleton, main protagonist that is idolized by all the creatures/monsters. Jack the Skeleton is the king of Halloween that gives us a thrill of suspense and full of iconic songs that can impact young children's childhood. Prime examples of memorable and catchy songs are called "This is Halloween" or "What's this?," give you the fun and cherishable feelings to enjoy the movie.
Although the one thing that is an unfortunate thing is the length of the film as it is an hour and sixteen minutes. The movie is well put together for it being extremely short, it never feels like it is rushed. The storyline is very unique as it has Jack The Skeleton, king of Halloween, finds other holidays and visits Christmas land/the North Pole. He sees all the joy and jolly of Christmas and instantly falls in love with the idea of it. Jack causes a crisis back in Halloween town as he went missing due to him visiting the North Pole. The mayor is distraught with Jack missing and is worrying if Halloween is being canceled. Jack still in the North Pole is taking every aspect of Christmas and is bringing it to the town including everyone's favorite, Mr. Santa Clause, he basically kidnaps him but misinterprets the actual point of Christmas.
Jack later returns with Santa and gets the idea of being like Santa but with a little evil twist, instead of joy and love of nice gifts. He gives monsters as gifts ruining Christmas, he realizes this and stops. He realizes being himself is the better outcome instead of trying to be someone else.
The movie the Nightmare Before Christmas holds a meaningful message that can impact the audience – always strive to be yourself, never act or pretend to mimic another person.
Donate to The Voice of the Wildkats