Sports seasons crumble under COVID-19 worries
As spring break began many athletes prepared as they usually do. With their normal practice and game schedule, athletes are not accompanied by a great amount of time to rest during spring break. They quickly learned that this spring break would be different. 
Some sports such as softball didn't even get the opportunity to officially begin their season before the coronavirus took over.
"As spring break started, everyone was finally beginning to click and our team was starting to improve as we were getting ready for our Friday game but then the coronavirus affected our schedule and now we feel like our season is getting stolen from us and our senior season will end shorter than we wanted," senior Ashley Vallejo said. 
Unlike softball, the men soccer athletes, fortunately, got to play the majority of their season but they may have missed one of the special nights dedicated to their seniors.  
"We didn't get to play our last game so senior night might not be able to happen so it's really disappointing for our seniors knowing they will never suit up again," junior Christian Pavon said. "The rest of the underclassman is focusing on staying healthy so we can grind to be prepared to make the most out of our high school experience."
The Ladykat soccer team tries to focus on the positives during this team. 
"Even though things are very unclear about the future of our season, we are just grateful for the number of games we did get to play because we know other sports may miss the full experience of their season," senior Briance Lang said. 
For some sports who are having a successful beginning of the season, this extended break is frustrating.
"It's crazy how we went from practicing every day non-stop with baseball only on our minds, to now having to wait weeks to even get back on the field," junior Brayden Wilder said. "It's also frustrating from a team standpoint because we were on a roll winning games and this virus just put a complete pause to that. It's frustrating but there's nothing we can do about it, the best teams will make do with the situation and rise from it."
About the Writer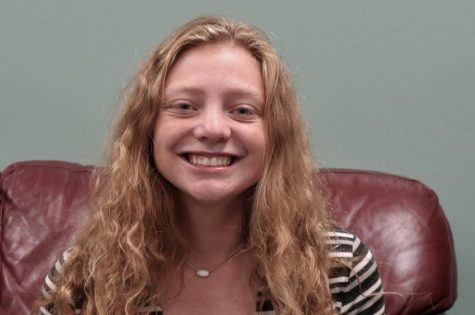 Delaney Jackson
Delaney is a senior and an two year member of the yearbook staff. She is a member of the varsity soccer team, the power-lifting team, FCA, NHS, NEHS and...