Delayed season adds time for wrestlers to prepare for championship repeat
Stepping onto the mat for the first time in months, face to face with their opponent, locking eyes and determined to win. For a wrestlers, there is nothing like the one on one combat on the mat. But since COVID has pushed the season's start until February, the team has a little more time to wait…and prepare. 
"What makes wrestling so great is that there is nowhere to hide," junior Cole Cantrell said. "It is you and your opponent out there on the mat with one intention, to win."
Although physical skill is needed for wrestling, it is a mental sport as well.
"Wrestling teaches you to face your fears and not give up," junior Janice Maldonado said. "It requires skill yes, but you also have to be mentally strong."
Being coachable is an important quality out on the mats.
"In wrestling, you have to take constructive criticism and be willing to learn and put in a lot of effort and energy you didn't know you had," senior Ezrah Garcia-Perez said.
Authority over oneself is needed to be successful in wrestling.
"Without being disciplined, you cannot wrestle," Cantrell said. "It is a controlled fight in which you are pushing yourself to the limit at all times."
Because of corona, the team has more time to prepare for the season. They are using this time to improve on skills.
"I work out after school to get stronger," junior Carlos Elizarraras said. "Last season I went against people that were twice as strong as me. So this season, I am lifting weights and working on skills with Coach Thomas."
The newcomers on the team found an instant family when they joined the team.
"It is very easy to be close to the team," freshman MariPat Wilson said. "They let you in the group and make you feel like part of the team. The seniors especially Pablo welcome everyone who joins."
Every day the team gets stronger and more determined to repeat their district championship.
"Everything we learn in the upcoming months will be essential to becoming victorious," Cantrell said. "All the blood and sweat we put into practice will prevail out on the mat."
About the Writer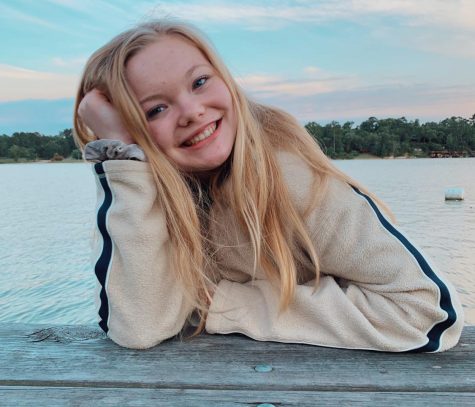 Piper Neumann, VOW sports editor
Piper is a junior here at WHS and is the sports editor for the newspaper. She loves to play volleyball and is on the varsity team. She hopes to eventually...