Fine arts department presents Willis Cabaret
The lights. The curtain. The talented cast.  They will all be the same.
It is just the musical isn't exactly a musical. It will be a combination of some of the best songs from some of the best musicals. 
Willis Cabaret is scheduled for Saturday. There will be performances at 2:00 pm and 7:00 pm at the Performing Arts Center. Tickets are free but need to be reserved online at www.eventbrite.com.
"Students should see the musical for an excited display of talent from their peers," House Manager senior Jillian Berger said. "There's comedy, drama, singing, dancing, acting; it's got it all! Students can reserve their tickets online at Eventbrite.com and search Willis Cabaret."
This year's musical is a collection of songs from many musicals. It will feature two big numbers and then numerous solos.
"Willis Cabaret is a collection of songs, dances and scenes from your favorite musicals," head choir director Ken Labonski said. "We are using digital scenery and simple props to keep things socially distanced. The show is a fast paced one act show with lots of technical zing."
The success of such an event takes dedication of everyone involved. 
"The students, both on stage and off, are doing a great job," Labonski said. "We are all happy to share a musical experience with our school community this year.  While it is different from a full length production, it feels great to get our stage warm again."
Because large rehearsals were not possible because of COVID protocols, a traditional musical was not possible.
"The fine arts department discussed how we can produce a show safely first, and then the best way for as many kids as possible to get a chance to shine," theatre arts teacher Cassandra Matlock said. "Rehearsals were twice a week to start and then daily towards the end.This show is one for the books because it has been an exact example of WHS GRIT! It felt good to work with our kids and as a department again. A little bit of normal in an abnormal time." 
Students were able to audition for solos in November. The soloists will perform songs from some of the most musicals to ever hit Broadway. 
"I chose my solo because it's something that I feel every girl can relate to," sophomore Emily Alexander said. "We have suffered heartbreak and felt as if we were taken advantage of at least once in our lives. In my opinion this year's version of the musical is great. Everyone has an opportunity to express themselves through a song that they choose. It's not just one story told. It is multiple." 
About the Contributors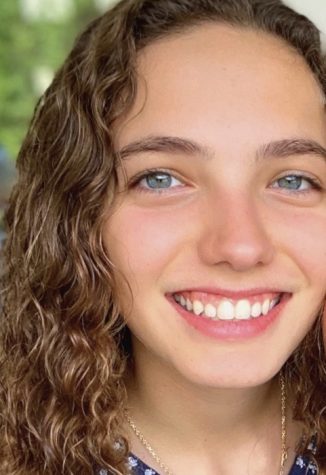 GinElla Mire, VOW staff
GinElla is a junior on the VOW newspaper staff. When she graduates she wants to go to the University of Houston and study Human Nutrition. You can reach...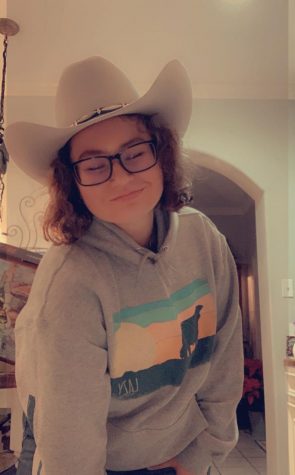 Carlie Rutledge, VOW co-editor
Carlie is a senior, plays varsity tennis and is historian for National Honor Society.  She hopes to go to the University of North Texas to major in photojournalism....