Enter the Grishaverse with new Netflix show 'Shadow and Bone'
Certified fresh by Rotten Tomatoes and number one in the U.S on Netflix's Top Ten for over a week. The new show, "Shadow and Bone," is a TV series adaptation of both the "Shadow and Bone" book series and the "Six of Crows" book series. It's a story about a mythical country called Ravka that is plagued by a dark curtain that splits the land called The Fold as well as the conflict between the magical humans called Grisha and the regular humans. 
The first episode starts off with a pair of friends, Mal and Alina, being drafted to cross The Fold due to their skills in tracking and cartography and ends with a shocking, stressful and surprising twist that will pull viewers in. After the climax of the first episode, viewers will follow Alina on a journey to better understand herself, as well as a group of three friends called "The Crows" who are working on a job that is worth a million kruge (dollars). As the first season of the show comes to an end, something happens that viewers will not see coming and with the want to know what happens next. Ben Barnes, who is well known for his role in "Narnia" as Prince Caspian, is one of the main characters in this show, General Kirigan. There are also several new faces in this show that include Jessie Mei Li as Alina Starkov and Archie Renaux as Mal Oretsev. The diverse cast brings a lot to the world of television and sheds light on issues like discrimination in a new and interesting way.
The Grishaverse, a universe that encompasses three different book series written by Leigh Bardugo has come together into one TV series. This eight episode series starts off with the origin storylines of both the Shadow and Bone trio and The Six of Crows group that become entwined and eventually merge into one story. It's a dark and mysterious show that will pull you in several different directions and viewers won't know what to think. It offers a new spin on fantasy but still has the classic elements of magic and war. It's the perfect way to start the summer with a little binge watching of the tale of magic and romance. The show may be a little confusing for audience members that are new to the Grishaverse but if they just watch and wait, and maybe look up a map of the mythical world, everything will come together in the end.
About the Writer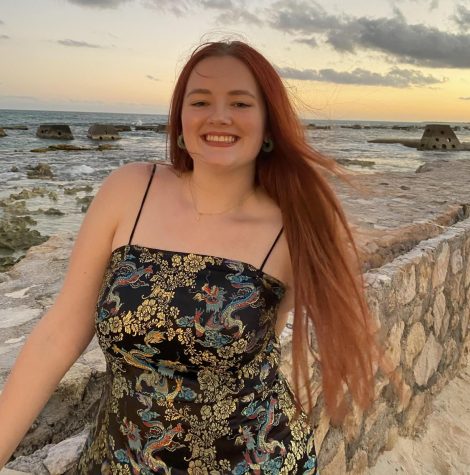 Summer Rains, VOW editor
Summer is a senior, co-editor of the newspaper and entertainment editor. She is also a member of the yearbook staff, four year journalism student and two...