Tennis beats Montgomery 10-9
First win against rivals since 1999
Fall has arrived, and the air is cool. The sounds of strings hitting tennis balls fill the air. Scores are called out, serves are made and rallies are being fought on all eight courts. Individual points, games and matches are intense between the rival schools, and it is evident from the first serve onward that this will be a match to remember. 
The tennis team played a home match against the Montgomery Bears last Friday, Sept. 24 and won by a score of 10-9. The win marked the first time since 1999 that they were able to prevail over the Bears in team tennis. 
"It was a really fun match, you could tell there was tension in the air," sophomore Jacob Player said. "Lots of smiling faces afterward too, and I was glad everyone was so ecstatic to beat a very competitive team." 
Team tennis requires the victorious team to win ten matches out of the nineteen played that night.
"It felt amazing to be the final win that we needed to beat Montgomery for the first time in over two decades," junior Rohan Patel said. 
The seniors on the team understood the magnitude of the situation heading into their final matchup with the Bears. They had fallen short during their freshman and sophomore years, and as a result of the season shortened by COVID, did not play Montgomery their junior season.
"Beating Montgomery my senior year is amazing," senior Ryan Glasgow said. "To be able to flip the switch on a continuous losing streak feels great, especially knowing that I was a part of that winning both my singles and doubles matches."
The hard-fought win increases team morale going into the final district matches of the fall season and prepares the team to face off individually in the spring.
"Being able to beat Montgomery definitely made me feel like the varsity team has come a long way," senior Elisa Gomez said. "It felt surreal when we won because coach said we had not won against Montgomery since 1999. Being able to be part of a team that was able to defeat Montgomery definitely makes me have a good mindset for our upcoming match against Grand Oaks." 
The win Friday night not only inspires this year's team, but also the future of the tennis program. 
"As a senior, and co-captain, I couldn't be more proud of my team," senior Macey Conatser said. "I hope that the success we had last night will stay with our team, and inspire the future generations of tennis players from Willis High School to put in the same good fight I saw last friday against Montgomery, keeping this winning streak going."
Leave a Comment
About the Writer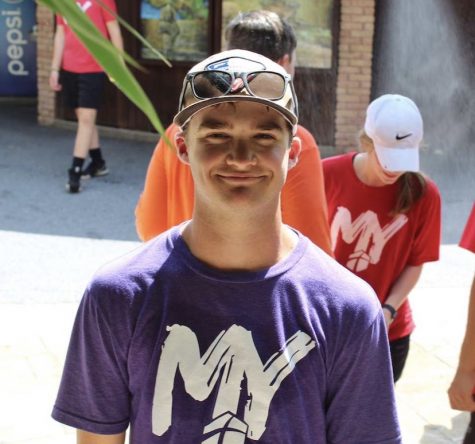 Brenan Mansker, VOW Multimedia editor
Brenan is a senior, one of the multimedia editors and a tennis co-captain. He is a member of the UIL journalism team and was the District Champion in Copy...