Journalists celebrate National Yearbook Week
In many political circles, Ronald Reagan is seen as one of the best presidents in American history. He is best known for his tax cuts, his Reaganomics economic approach and his role as a great communicator. But what most do not know is that in 1987, President Ronald Reagan proclaimed the first week of October to be National Yearbook Week. 
It is a week filled with fun and celebration for the members of the staff. Even the new staff members can appreciate the week's festivities. This week, students have been treated to a popcorn bar for Yearbook is Poppin' day. Other days include Yearbook is Hot featuring chips and salsa and Yearbook is sweet with cookies, cakes and cupcakes.
"Until this week, I did not know National Yearbook Week was a thing," senior Brenan Mansker said. "I am enjoying the snacks."
The week is more than just snacks and games. It honors the hard work of the yearbook staff.
"We should celebrate yearbook week because we work really hard to capture the memories of all the students at WHS," senior Preslee Wood said. "There is a lot of work outside class that most people do not know. We work to highlight events that would otherwise go unnoticed."
The yearbook staff is more than just students taking pictures. The staff works during class, after school and on weekends to get the job done.
"Yearbook deserve a week because we work to go the extra mile," junior Hannah Hartman said "We just don't settle for the easy stories to tell. We make the stories of our school significant." 
This year, the yearbook staff members are also competing in a photo contest sponsored by the yearbook company Walsworth. The contest is just another way to show the dedication and talent of the staff members.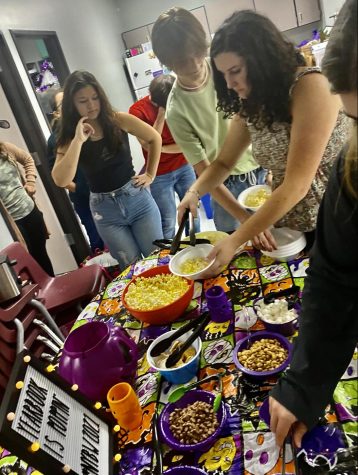 "Our journalism program is known and respected around the state," adviser Emily Meachen said. "The yearbook staff is made of students who really work hard to build our reputation for excellence while producing the best yearbook possible. In the past few years the yearbook has be recognized by the Texas Association of Journalism Educators and the Interscholastic League Press Conference as top publications. "
Accolades are nice, but the yearbook staff makes the book for the Wildkat community.
"Every club and group are working every day to have fun and make their mark," senior yearbook editor Heather Jackson said. "We work every day to make sure the fun is remembered for years to come."
EDITOR's NOTE: 2022 yearbooks can be ordered at www.yearbooksforever.com
Leave a Comment
About the Contributor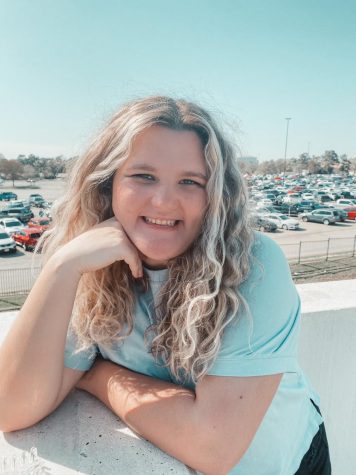 Katherine Lee, VOW editor
Katherine is a senior and co editor of the school newspaper. For the past 2 years she has made All-State Journalism Staff and made it to regionals last...