Junior makes history as first female on varsity football
Buhl suits up for last game of Wildkats' season
Football has been around in America since the early 20th century. Over the span of its 100 plus year presence in America, it has been considerably male-dominated. Wildkat football has followed the norm with only boys suiting up and competing under the Friday Night Lights of Yates Stadium.  
But last Friday night, junior Emilee Buhl made history as the first female football player to suit up with the varsity.
She started her journey last year. Along the way, her parents had some concerns.
"I started playing football in the middle of last year," she said. "Since I was a little girl, I have enjoyed watching football with my dad. I have always wanted to play football, but my parents were concerned about my safety."
Making a varsity team is a huge opportunity and requires a lot of hard work, dedication, and sacrifice. 
"I plan on working extra hard to prepare for next season," she said. "I would love to play in a varsity game again."
Being involved in multiple extra-curricular activities leaves little personal time for Buhl.
"Besides football, I am also on the wrestling team, and when I have free time, I love going fishing with my family," she said.
Buhl knows the journey will not be easy, but she is determined to continue living her dream.
"Football is a tough sport," she said. "However, I believe anyone can play, including girls, if their heart is in it, and they are passionate about the sport."
Her teammates know she is the real deal.
"Emilee is a great person and a good athlete," junior Timothy Gunn said. "She always has a great attitude whether or not she gets playing time.  I love being her teammate."
Buhl's family and her friends are behind her decision and support her in every way possible. 
"My favorite part of being on the field on Friday nights is being with my team and seeing my friends and family cheering me on from the stands," she said. "I am so grateful for everyone that has supported me since day one. They are the reason I am here today."
About the Writer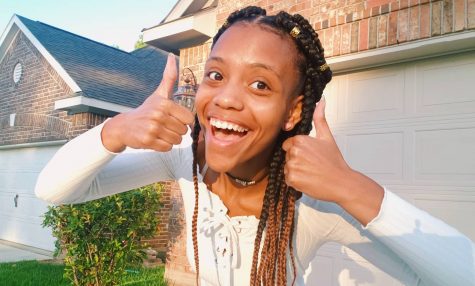 Terri Ray, VOW staff
Terri is a senior. She is a member of both the yearbook and newspaper staff and is a fourth year journalism student. She was elected secretary of her class...