Class meetings set for juniors, seniors
Info provided on successful transition from high school to college, beyond
Attention juniors and seniors. Do you have questions about high school transcripts? Scholarships for college? SAT and ACT testing?
Meetings for the class of 2020 and 2021 are scheduled for this Monday. The class of 2020 meeting is at 5:30 PM and the class of 2021 will meet at 6:45 P.M. These meetings are located in the Performing Arts Center and will provide information to parents and students about transcripts, college applications, scholarships and other information for a successful year.
"At the class meetings, we are going to go over everything that students need to have a successful year and to be ready to take their next steps after high school," lead counselor Tricia Neumann said. "We will talk about necessities for graduation, steps to apply for colleges and scholarships, and timelines for completing everything."
For seniors, it is their fourth and final year.  They are now so close to reaching the finishing line and graduating, but there is so much to do. 
"Well it's different from other years because of the realization you get once you are closer to going out into the real world," senior Yesi Torres said.  "From all of the years before, I thought I still had another year. I'll be okay, but now all I can think about is what in the world am I going to do. I feel like I'm not actually ready."
Other seniors have had a boost in their confidence as they become the oldest of the four classes.
"I feel untouchable," senior Jazzy Boston said.  "I can conquer the world because I am the 'big dog' on campus.  I definitely have much more confidence than I did freshman year.  I thought I was as advanced as I'd ever be. However, now I know that there's such a big world out there, and there is so much I don't even know about."
The juniors have almost two years left, but there is still a lot for juniors and the parents to know.
"We are having two separate meetings because the timelines are different for each group," Mrs. Neumann said. "The class events coming up are different for each group. By dividing the groups, it helps make things more clear as to what applies to who.  It also gives a little bit smaller group to talk with in hopes that more people feel free to ask more specific questions for their current grade level." 
The class of 2021 is already looking ahead to life after high school. The meeting should provide information for the transition. 
"It's annoying because I want to leave and move on, especially since I realize I still have to do this one more time," junior Megan LeBlanc said.  "But at the same time, it feels bittersweet because in a year we're going to be getting prepared to become adults, which is kind of scary."
Leave a Comment
Donate to The Voice of the Wildkats
Your donation will support the student journalists of Willis High School. Your contribution will allow us to purchase equipment and cover our annual website hosting costs.
About the Writer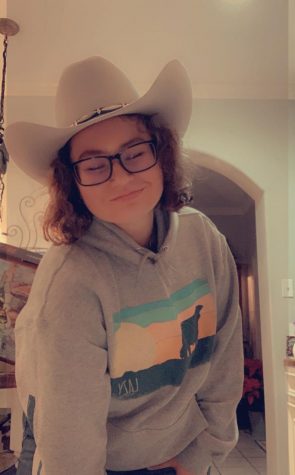 Carlie Rutledge, VOW co-editor
Carlie is a senior, plays varsity tennis and is historian for National Honor Society.  She hopes to go to the University of North Texas to major in photojournalism....