Red ribbon week: more than dress up days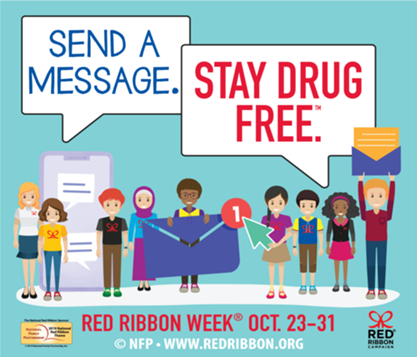 Red Ribbon Week is a week for drug and alcohol prevention that takes place in schools all over America. The week is usually filled with dress up days with fun themes to remind students to "Say No" to drugs so they can live a long and healthy life. Signs are hung in the halls and informational posters are posted. However, most students avoid these warnings and see it as a joke and lame to "say no" to drugs because they believe the dangerous effects don't apply to them. 
A majority of students in high school have already been exposed to drugs in their life and know about the effects it has on their health. As soon as they pop that first pill,  smoke that first cigarette or take that first drink, they already know what it can do to their mind and body. Students have been hearing about the effects of drugs ever since they were in elementary school when the police officer would come with the drug dog and explain how dangerous and illegal drugs and alcohol are. They don't take these warnings seriously as they believe it does not apply to them, and they would never be a part of the horrifying statistics.
The annual death rate in America for underage drinking is at 5,000 teens with 6% of these being suicides and the rate for deaths related to drug use in all ages is over 80,000 in 2017. That is 40 times the average size of a high school. The average age when teens first try drugs is 13, with marijuana being the most common in all ages across America. Nineteen percent of teens smoke cigarettes. Those who use marijuana around the age of 12 are twice as likely to get a mental illness in their 20s, and depression is five times more likely to occur in those who smoke, especially females. Seventeen percent of those admitted into a mental facility had started smoking before the age of 18.  One in six adults are addicts and started smoking before the age of 18. Fifty three percent of those who admitted to smoking marijuana before they were 18 were between the ages 12 and 17.  Being high and drunk is the most common reason for teens in car related accidents ending in fatality. Those under the age of 18 do not have fully developed brains,  and drinking and drug use can lead to irreversible effects, especially on memory, motor skills and coordination. 
Most students believe that when they start they can't stop, that they are too far gone. But they aren't. Many schools and cities have anonymous helplines to call which can provide real professional help for teens suffering. Talking to a trusted and responsible adult about the problem can also be the first step to getting help. To have someone hold students responsible for their actions and to remind them why stopping is the right and safe choice, also helps. 
Students believe that they are not subject to the deadly effects of drug and alcohol use before the legal age. The lesson everyone needs to learn from Red Ribbon Week should be it is never too late to get help. Everyone should know they can talk to a trusted adult and make a change before they come just another number in statistics. 
(Statistics taken from CDC National Center for Health Statistics report, Drug overdose deaths in the United States, 1999–2017.)
Leave a Comment
Donate to The Voice of the Wildkats
Your donation will support the student journalists of Willis High School. Your contribution will allow us to purchase equipment and cover our annual website hosting costs.
About the Writer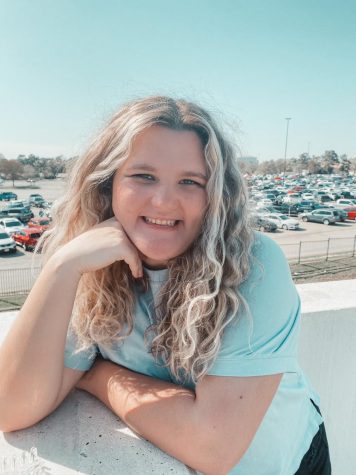 Katherine Lee, VOW editor
Katherine is a senior and co editor of the school newspaper. For the past 2 years she has made All-State Journalism Staff and made it to regionals last...