Volleyball starts first round of play-offs tonight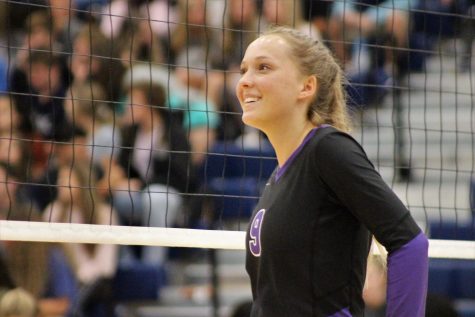 Through hard work and determination, the Willis Ladykat varsity volleyball team has made it to playoffs. Tuesday, November 5th, the Ladykats will being playing Madisonville high school in their first playoff game.
For new varsity players, this is the first time they have been to the playoffs.
"I'm so excited to be in the playoffs," freshman Caroline Woodfill said. "It means so much to me because I am a freshman on varsity, and it's my first year in high school.
The team as improved and come so far throughout the season.
"Going to playoffs means a lot knowing how we've grown as a team since the start of the season," junior Trinity Eten said. "I'm looking forward to seeing how far we go, and I think we have a great chance of winning as long as we work together."
Coach Joanna Hourahan is proud of her former JV players.
"Some of these girls I had last season, and they have improved so much," she said. "I can't wait to see them compete in the playoffs."
The varsity players provide a vision of where the younger players in the program eventually want to be.
"Varsity this year has worked very hard to get where they are right now " sophomore Isabel Gonzalez said. "They all have a love for this sport and are really good role models to help shape the JV and freshman players to one day work their way to be on varsity." 
Sports are the time where athletes become closer because they all have the same goal in mind. The willpower of the girls has never stopped throughout the season.
"Many doubted we would go this far, so making it to the playoffs is definitely a testament to their hard work, determination and team above self mentality," Coach Megan Storms said. "It has been fun to watch them grow and I'm excited to see what they will do in the playoffs."
"The season has been great so far, and I'm so glad I got to spend it with these girls," sophomore Taylor Thomas said. "I consider them my family and I wouldn't trade them for the world. We've come so far mentally and physically and we are definitely ready for playoffs."