'Real' experience for seniors with STEM activities
Army truck is as a symbol of the their commitment to Science, Technology, Engineering and Mathematics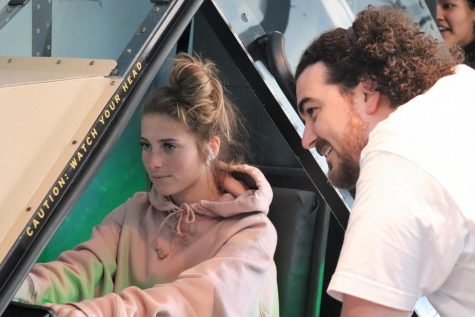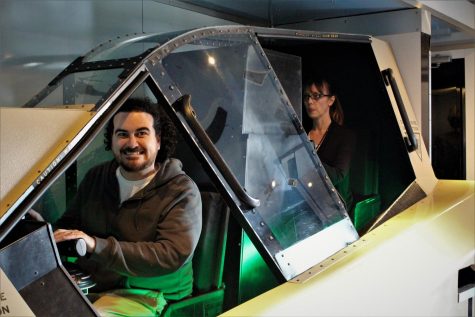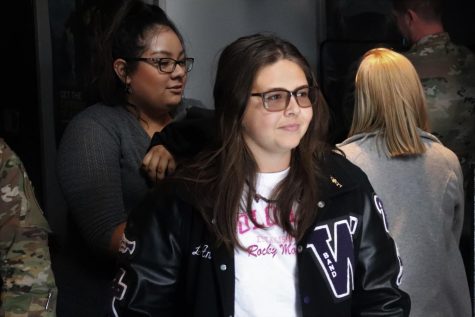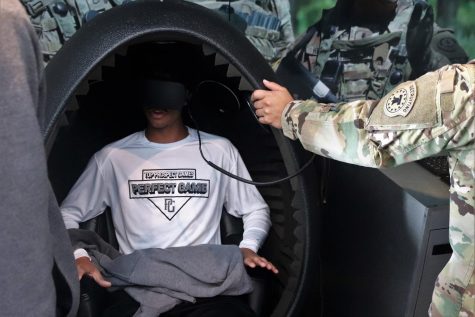 Students traded learning about Beowulf, Shakespeare and sonnets for parachuting, roller coasters and piloting a plane when the ARMY brought the STEM truck for the senior English classes on November 15th.
The truck allowed students to use virtual reality to see what it's like in combat. It also had some fun virtual reality experiences for the students to enjoy.
"I loved it because it was an interactive and enjoyable experience that was opening you to the world of the army," senior Chaz Greenawalt said.
It was mostly about the careers and benefits of Army life, but the truck also had fun virtuals too.
"I thought it was cool. I really enjoyed the rollercoaster," senior LeAnn Martin said. "It scared me but was still fun."
Teachers were also allowed to be apart of the experience.
"The helicopter simulator was awesome," English teacher Tracy Nabors said. "I was able to talk to the recruiters, and they were very informative. I also did better than Mr. Gragert in the helicopter simulator."
It felt so real to many of the students. They got a glimpse of what their future could be. 
"It was very interesting being on the helicopter simulator," senior Kody Gordon said. "It gave a good description on what we would be facing in that situation."