Three seconds can save lives
EDITOR'S NOTE: As the holiday season approaches, many Wildkats will be on the road for vacations and holiday celebrations. This story is just a reminder how to stay safe during the holidays and year round.
The girls were on their way to a Halloween party. They were only one mile away from her Spring, Texas home when 16-year-old Kailee Mills unbuckled her seat belt to slide in the backseat to take a quick picture. Seconds later the driver veered off the road and the car flipped. Mills was ejected from the back seat of the car and died instantly from her injuries. The other three in the car walked away with just minor cuts and bruises.
From the tragedy, Mills's parents formed the Kailee Mills Foundation. The main goal of the foundation is to spread awareness about seat belt safety.  They want the story of Kailee to remind people of the importance of wearing seatbelts.  The teen was always helping others, and her parents want the foundation to be her legacy.
"The Kailee Mills Foundation informs the public on the importance of seat belt use while encouraging and inspiring communities to protect themselves and their passengers by always wearing their seat belts," the mission statement on kaileemillsfoundation.org said. 
Many teenagers have the mindset that a car accident is something they only hear about, not something that will happen to them.  In contrast, statistics show that motor vehicles are the leading cause of death among Americans from one year old to 54-years old, and teens are three times as likely to die in a car crash than any other age group.  
Junior Kelsey Rogers learned the importance of seat belts first hand when she and her family were involved in an auto accident. 
"I was in the back seat, and I was wearing a seat belt," Rogers said. "I walked away with only a bruise, whereas my parents were not wearing their seat belts in the front seat. They broke and shattered bones."
Most students have a harrowing tale of an accident. Either a friend has been in a wreck, or they have been involved in an auto accident themselves. The three seconds it takes to buckle a seat belt before these accidents is the focus of the Kailee Mills Foundation. Three seconds can save lives.
"I have a friend, and she was coming down a curvy road in her neighborhood and they came into contact with a tree," junior Maddie Harrold said. "If she hadn't been wearing her seat belt, she would've been thrown through the window."
The statistics do not lie. According to the foundation a person is 30 times more likely to be ejected from the car if they are not wearing their seat belt. Three out of four of those people do not survive. 
"I was wearing a seat belt," senior Jazmine Boston said. "If I did not have one on, I would be dead because I would've gone straight through the windshield." 
Even if the car is not in motion, someone can still get into a car crash.  It is important to wear a seat belt every moment while in the car. 
"I had a family member who was stopped at a red light, and another car turned and hit them," senior Kayla Sanchez said. "If they hadn't been wearing a seat belt, they would have banged their head on the window and gotten brain damage."
Annually seat belts save thousands of lives. In 2015, seat belts saved 13,941 lives according to the Kailee Mills Foundation. If those people were not wearing their seat belt, a family could be mourning the loss of their best friend, loved one or family member this holiday season.
"I came around a turn too fast and totaled my car," junior Ethan Rushing said.  "If I hadn't been wearing my seat belt, I might not be here today. In the initial impact, I slammed my legs into the dash. The seat belt was the only thing that kept me from hitting my head or going through my windshield.  Thanks to my seat belt, I walked away with only a bruise on each leg."
View Comments (1)
Donate to The Voice of the Wildkats
Your donation will support the student journalists of Willis High School. Your contribution will allow us to purchase equipment and cover our annual website hosting costs.
About the Writer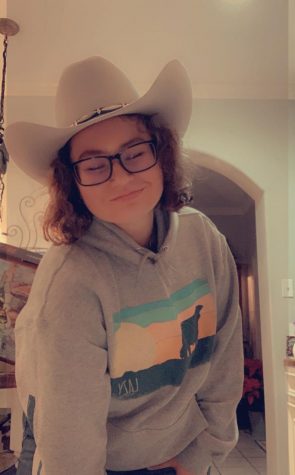 Carlie Rutledge, VOW co-editor
Carlie is a senior, plays varsity tennis and is historian for National Honor Society.  She hopes to go to the University of North Texas to major in photojournalism....