Drop the negativity, support every activity
What is support? Support means to hold up. Support is the foundation which helps the structure. Support means to give assistance to. To stand by someone despite win or fail. Support will push someone's confidence up moving their A-game. Support shows love and appreciation. Support can be loyalty.  Support bears all the weight that is put upon a person. Support can be big and small, but either way encouragement. Support will boost someone's mentality. Support adds strength to hold up momentum. Having support means to be honest. Having support is gold to the mind. Support is strong and sturdy…and truth is everyone desires it. 
Teenagers tend to be negative towards things without even knowing how hard someone worked behind the scenes. Teens just want to jump to conclusion that a team will lose or not do well or think an activity is just dumb and not worth their time. Deep down everyone knows all know how words really get to people, so they say what they want without giving a thought of how it will affect the people involved. 
A person gets involved in something because they are interested in it. Then love starts to grow in the activity. Whatever it is, support is needed to maintain the mentality in the person's mind. They want to grow to be great. The most common support is family. And although family support is appreciated, it is also important for friends and the school to support every event at this school. Robotics, UIL Academics, One Act Play, tennis, soccer, basketball, powerlifting, DECA, HOSA, wrestling, winter guard and bowling. All of these are happening right now. They all have students working to be great. They are working and representing the school every single day.
People are quick to judge the sports teams the most. Why go to a game when the team is going to lose? Well here's the truth, those students work long hours practicing, pushing and challenging themselves. They don't come out thinking failure is their fate. They end their perspective seasons knowing that all the hours practiced were not in vain. Football players will never forget running out those tunnels. The cross country team will always remember the early morning runs. They are supported by their teammates. They should be supported by their entire school. 
"
One team, one purpose, one crowd. All students should stand with the school and encourage each other. "
— Charnell Haywood
One team, one purpose, one crowd. All students should stand with the school and encourage each other.  They deserve every Wildkat's support. Everyone wants to win, but losing doesn't mean they are not good enough. It means they are in the wake of success in the future, working on their mistakes and pushing themselves harder than ever. If a person can see their mistakes and correct them, they are half way to their win.
Bye, Bye, Birdie will premiere at the end of the month. The first musical debuted last year and was beyond great, so most people are expecting for this musical to be just as well. The musical is going to be a success, and the cast needs the support of the entire school.  The cast has practiced countless hours to prepare for the show so far, and the next few weeks will be nonstop for the cast, crew and pit. No one except for the people involved know the hours and hard effort it will take to make the musical a success. 
It is always easy to be negative. It is time to be better than that. Students need to take time to build their peers up rather break them down.
Leave a Comment
Donate to The Voice of the Wildkats
Your donation will support the student journalists of Willis High School. Your contribution will allow us to purchase equipment and cover our annual website hosting costs.
About the Writer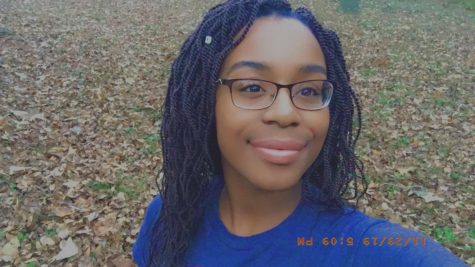 Charnell Haywood, VOW co-editor
Charnell Haywood is a senior in high school. She loves talking with all people. She likes watching sunrises and sunsets. She loves Marvel Movies. She is...