Social distancing, self-quarantine; COVID-19 adds new words to every day language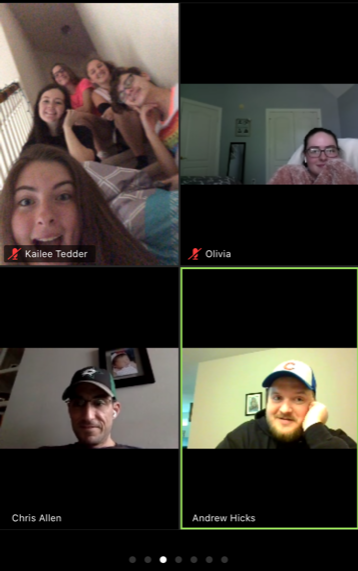 Four months ago, no one knew what COVID-19 was or how much it would impact the world. No one guessed that it would affect this many people worldwide. 
No one expected for COVID-19 to bring new phrases and new meaning overall. Today, now a month into the epidemic, the virus, COVID-19, strikes fear for some, while others use it to play around. It has broader meaning now that it is continuing to grow. It means to sanitize, to wash hands, to look around and be aware any time someone coughs or tries to make contact with you. It means to buy all the toilet paper and hand sanitizer to say stocked up. It means to buy endless amounts of grocery to stay prepared for a federal shutdown for the state. COVID-19 is coronavirus disease 2019 and it means the inevitable. 
Social distancing is a phrase that has been added to the dictionary. If a person thinks about it how can someone be socially distancing. It is possible because people all over the world have been doing it since the outbreak of the virus. Social distancing means to communicate with people indirectly for safe practices to avoid the spread of diseases This is extremely important for everyone's health to practice this phrase. Using social media helps people to social distance themselves. Social distancing may not always be easy, but it can save more lives. People still can be social just have to do it from a safe standpoint. Three months ago people would have thought someone was crazy for social distancing, but they don't know what everyone is doing now. 
Limiting and avoiding contact with others for a period of two weeks because of a contagious disease is called self-quarantine, a phrase that was added to the dictionary about a month ago. Self-quarantine means to be saved from a disease. It means to isolate for health reasons no matter how long or much a person doesn't want to. It means to find something to do to entertain oneself until the sickness is gone. Self-quarantine is something all Americans have done to benefit themselves. 
All of these new phrases have been created by people by people due to the sudden outbreak of the disease that surfaced in the US not long ago. It's amazing what people can come up with as time changes and problems stir up. The words may not mean anything to be five or even ten years later, but it means fear to all now. We must stay together by staying away from each other to not spread any more of the virus. 
COVID-19 has made its mark on history and no one will forget it. It has created phrases that we now live by to survive. It has taken Americans on a ride that they are ready to get off of. 
Leave a Comment
Donate to The Voice of the Wildkats
Your donation will support the student journalists of Willis High School. Your contribution will allow us to purchase equipment and cover our annual website hosting costs.
About the Writer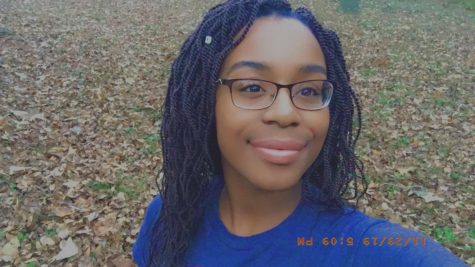 Charnell Haywood, VOW co-editor
Charnell Haywood is a senior in high school. She loves talking with all people. She likes watching sunrises and sunsets. She loves Marvel Movies. She is...