High school & homeless: one teen shares her story with poverty, anxiety and finding herself
Editor's note: The Voice of the Wildkats staff worked on a series of in-depth articles for what we named The Issue Issue. Our staff members wanted to write articles about things teens really wanted to read about. Our goal was to send the magazine to the publisher the week we returned from spring break. Since school is out until May 4th or longer, we wanted to publish these stories. An important role of journalism is to help the public, and it is our hope that these stories will open dialogue and encourage students to get help if they are going through tough times. All articles will have The Issue Issue logo displayed. They will also be under a special menu. It is our hope to let students know they are not alone. There is hope no matter what you are going through.
There are over 2000 students that attend this school.
Each one lives an exceptionally different life, some taking on more challenges than others. One may worry about what shirt they are to wear that day, another may worry about the test that is expected to be hard and they didn't study for, and then another may worry about the next place they will lay their head at that night, or worry about the meal that is anticipated all day long that will never happen.
Most people feel the face of homelessness is the stereotypical man living under the bridge or an old lady pushing a basket down the street. 
The truth: homelessness is a real problem and people of all ages are homeless. 
This is Aileen's story. Her name has been changed, but her story is real. 
The homeless population doubled in the state of Texas within a three year period. According to the Coalition for the Homeless of Houston from 2017 to 2019 the homelessness in Montgomery County rose 54.4%. 
 For Aileen, her family became homeless and lived in the car for many months.
"I became homeless in the eighth grade, and that's when I struggled the most," Aileen said. "I lived with my mom, grandma and two brothers. We lived in the national forest, and I would walk to school everyday." 
 Donations from others really helped a lot in her time of need. 
"We would get money from people who donated to us and sometimes food for our dogs, but mostly we had nothing," she said.
Sometimes the school is the only 'safe' place for students who struggle. It's where they have a roof over their head and something to eat, but sometimes people who are supposed to help aren't always the greatest to go to for assistance.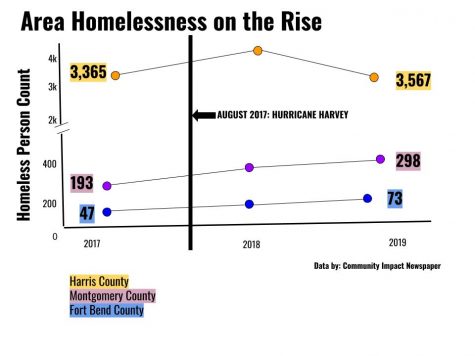 "I talked to the counselors at my middle school," she said. "They wouldn't do anything just listen. One of them made me feel bad about myself, and I would cry."
Once in high school, she found people who would listen and help. 
"When I got to high school I didn't tell anyone," she said, "After having a breakdown I told my counselor and a teacher at the school. They understood what I went through and helped me when I got upset." 
For Aileen, she has some anxiety from her experiences as a homeless teen. It is hard for her to find her voice. 
"I have a hard time speaking in front of people," she said.  "I get really nervous and scared. Sometimes I cannot speak at all so I have to write on a sheet of paper."
Aileen's story has a happy ending. Her family is now at home and there is food on the table at night. 
"We have a house now, but I still have flashbacks to what happened," she said. "I'm looking to go off to college soon after I graduate. I don't know what I want to study, but I love music."
Leave a Comment
Donate to The Voice of the Wildkats
Your donation will support the student journalists of Willis High School. Your contribution will allow us to purchase equipment and cover our annual website hosting costs.
About the Contributors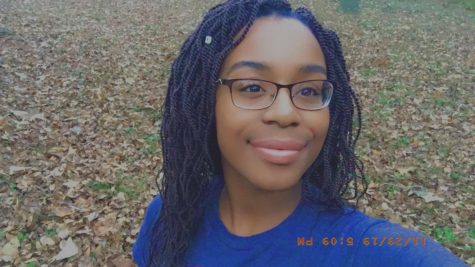 Charnell Haywood, VOW co-editor
Charnell Haywood is a senior in high school. She loves talking with all people. She likes watching sunrises and sunsets. She loves Marvel Movies. She is...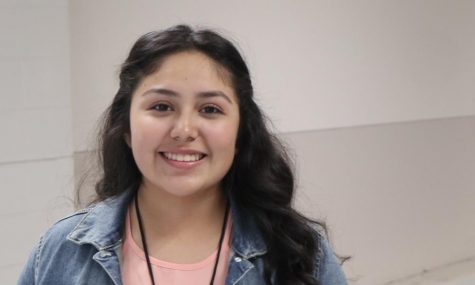 Zulema Lopez, VOW staff
Zulema is a senior, she took a year of journalism and also took two years of photography before joining the yearbook and newspaper staff this year. After...