Unexpected ending robs seniors chance to say good-bye
It was not supposed to end like this. We were supposed to go to prom. We were supposed to walk across the stage at graduation. We were supposed to walk out of the school doors on the last day knowing that we made the most of our four short years there. Instead, our prom got cancelled, our graduation is uncertain and worst of all, we had to leave without saying goodbye. 
Seniors all over the world are heartbroken over the fact that their last year got taken away from them because of something so horrible. These events are something that they will never get back, and no matter how disappointing that is, it is reality.
"I'm sad because it went by so fast," senior Bryce Washburn said. "We didn't have the chance to finish the year. Friday before Spring Break, I just walked out of school, not knowing it was going to be my last day. I didn't get to even say goodbye to my teachers or friends."
Seniors find themselves reflecting on the past year, looking at what they have done and considering the things they should have done more of. Although they cannot go back in time and change their actions, they can keep it in mind for the future and hold it with them.
"This school year has taught me that standing up for what you believe in is very important," senior Cheyenne Mitchell said. "It also taught me that good friends come unexpectedly, and I learned the hard way that not everyone is who they say they are."
Although the future is uncertain, it is important that the seniors keep these moments with them for the rest of their lives. People tend to take things for granted and don't realize just how much they will miss something once it is gone.
"I realized how much I miss my friends and how much school actually means to me," senior Blaine Mungia said. "I am a type of person that is always trying to stay busy, whether that be for band, the vet program, swim, or just school in general. Now, being in isolation, I have learned to live everyday like it is going to be your last, because you really don't know."
This is the generation who had to finish their senior year under a national quarantine and along with that comes "distance learning," also known as online schooling. This concept is new to many and it can be a pretty daunting task. Many seniors have had to push down their ever-growing case of senioritis in order to continue on with their education despite the imminent challenges. 
"Because of online school, I have learned to prioritize my needs," senior Shelbie Maropis said. "I have to finish my work before I can go and just hang out. I have also found that if you jump on your responsibilities early, it will keep you from stressing so much."
It may seem like missing out on all of the senior activities the Class of 2020 has been working towards is the end of the world. It may seem like all of the hard work has gone to waste, but it hasn't. These accomplishments are no less valid just because the seniors did not have the opportunity to reap the rewards of being a senior. The Class of 2020 will get through this and come out stronger than before, despite the chaos that is happening all around them.
"We will look back on these days with our own families and say that yes 2020 was rough, but we got past it and came out as better people," Mungia said. "I just hope that in this time of disaster, us students are spending time to think about ways we could positively impact our communities and realize that we should live life to our fullest potential." 
Leave a Comment
Donate to The Voice of the Wildkats
Your donation will support the student journalists of Willis High School. Your contribution will allow us to purchase equipment and cover our annual website hosting costs.
About the Writer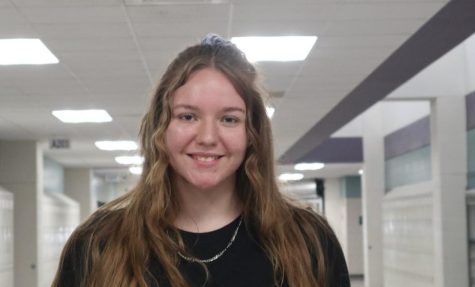 Ali McNew, VOW staff
Ali is a senior at Willis High School. She plays for the girls varsity basketball team and is an officer for National Honor Society. After high school,...