Harris could drive voters away from Democratic party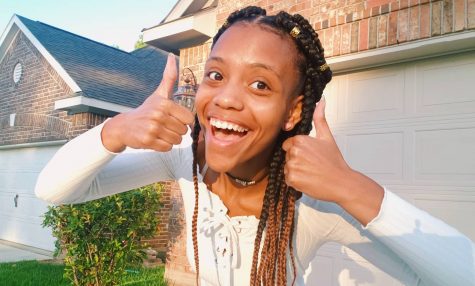 More stories from Terri Ray
On Tuesday, August 11th, Joe Biden announced that Kamala Harris would serve as his running mate for the 2020 Presidential Campaign after months of hypothesizing from the public. This decision was immediately met with questions regarding Harris's past in law enforcement and whether or not Biden's decision was best for the Democratic Party leading up to this year's presidential election. While the appeal of Kamala Harris to Joe Biden and other moderate democrats is understandable, the choice was underwhelming and voters are apprehensive about how this lack of unanimous support may impact the presidential election. 
First, Harris does have an extensive resume, and there is no doubt that she is qualified for the position. However, previous calls that Harris made as attorney general of California were met with their fair share of controversy within the Democratic Party. Biden should have chosen a running mate that could serve as a way of unifying the party rather than further driving a wedge. When put on a political spectrum, Harris and Biden would both be considered moderates. If Biden would have appointed a more progressive candidate, like Elizabeth Warren, progressive Democrats would be more content in their decision to vote for him on November 3rd. 
"
America needs people who look like Americans and sound like Americans to make decisions for Americans.
— Terri Ray
In light of present-day calls for police reform, Kamala Harris might be in poor taste, as she has a history of not investigating instances of police brutality in her state. In 2014, following the killing of Michael Brown in Ferguson, Missouri, constituents pleaded for Harris to investigate multiple police killings that occurred in San Francisco. Harris failed to do so in spite of it being well within her capabilities. A USA Today poll suggests that most Americans are in support of police reform. When deciding whether or not to vote for Joe Biden, Kamala Harris could serve as a deal breaker. However, many voters may want to give Harris the benefit of the doubt. Harris's career in law enforcement began in 2003, when she was elected District Attorney of San Francisco. During this time, it was rather common for politicians to campaign on the idea of being tough on crime, so while her past is being condemned today, she was just doing what appealed to the public at the time. It is important to remember that what is considered normal today was once considered revolutionary. Today, Harris has been outspoken in regards to police reform. A big concern is that her changing stances pertaining to law enforcement are not genuine, but simply a way to appeal to the public. 
In spite of my speculations, Joe Biden should be applauded for not only considering a woman for his running mate, but a black, Indian-American woman. Diversity within the federal government is necessary in order to maintain democracy in America. America needs people who look like Americans and sound like Americans to make decisions for Americans. Young, black women all over the country would have liked to see someone that resembled them on television holding a position of power just as Kamala Harris has. Ultimately, Biden's decision is final, and it is more important to make the best of his decision rather than to scrutinize it at every turn. 
Leave a Comment
Donate to The Voice of the Wildkats
Your donation will support the student journalists of Willis High School. Your contribution will allow us to purchase equipment and cover our annual website hosting costs.
About the Writer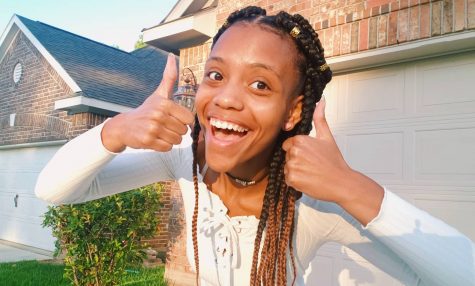 Terri Ray, VOW staff
Terri is a senior. She is a member of both the yearbook and newspaper staff and is a fourth year journalism student. She was elected secretary of her class...