CNA students credit King with program success
On day one of the 2019-2020 school year, the CNA class knew their goal. The test date was on the calendar and Health Science teacher Katrina King knew they could meet their goal. Hard work, studying and hands-on experience were the key to success. The plan was set in stone.
Then the plan fell apart. An unexpected illness took King away from the classroom, and then the coronavirus kept everyone out of the classroom. The students had every reason to just forget the test.
But on Tuesday, August the 11th the seven students of the CNA class took the test they had waited so long to take. Nothing about the original plan was the same – but the outcome of a 100% passing rate was still accomplished. 
There are now seven more nurses ready to join the medical field this week. 
"This class has a 100% pass rate, and I'm super proud of them," Health Science Instructor Katrina King said. "This group of dedicated and compassionate ladies came in during summer to practice their skills since they have been out of school for so long."
The pandemic may have stopped students from going to school with other students, but it didn't stop the success of the students taking the CNA test.
"I feel accomplished taking the CNA test because all the long days and hours of studying and practicing skills paid off," 2020 graduate Kyra Nichols said. "Yes, it was tough with the pandemic going on, but it was just a year full of surprises. I'm glad I can say I'm officially CNA certified."
With preparation, hard work and dedication, graduates of 2020 now transitioning into adulthood with a certification for nursing fresh out of high school. 
"I was confident that I was going to pass because I had an amazing, hard working teacher that pushed me through it all," 2020 graduate Maya Villarreal said. "When I received the results I was very excited. There were times when I had a lot on my plate, but Ms King pushed me and was there to lift me back up. Passing this test made me feel as if I was born to do all the things I can imagine in my future."
It was a proud moment for all the students taking a step closer to their goals.  
"I felt proud of my peers, my instructor, Mrs. King and myself," 2020 graduate Safira Reyes said. "My peers and I dedicated ourselves to our studies and it paid off and I personally couldn't have done it without Mrs. King, inspiring me to work harder and to strive to provide the best possible care as a certified nurse assistant. I will carry that with me in my nursing career."
Health science students recognized their teacher, Ms. King for their success. She prepared them for the best and worst of the process. 
"Mrs. King is an excellent teacher," senior Gloria Hernandez said. "She does everything for her students to be successful, and she is such an extraordinary human. I had no doubt in my mind I couldn't pass the test. She prepared us for the good and the bad."
Passing the test, was a reminder that anything is possible and anything can be done with hard work. Giving up is not an option. 
"I feel very pleased and proud about my accomplishments so this is like a reminder that I can do  what I'm set out to do," 2020 graduate Kayle Danial said. "The test took a lot of preparation and a ton of knowledge to absorb, which is what my classmates have done for the past three years in health science. Mrs. King is one of the most dedicated and involved teachers I have ever met. Every individual will be taken care of in her class."
Mrs. King has pushed her students to great limits, going above and beyond. Not only are they certified out of high school, but these students truly are grateful for the health science teacher for pushing them to have faith in themselves. 
"Mrs. King helped us prepare for our CNA test by having us practice our skills consistently, answering any of the questions we had without hesitation, and above all she made us believe in ourselves," 2020 graduate Michelle Nava said. "She was not teaching the at the minimum level, so she made things difficult so we didn't struggle on the test. Because of that I will forever be thankful. Not many teachers are willing to do what she has been doing for many, many years." 
Leave a Comment
Donate to The Voice of the Wildkats
Your donation will support the student journalists of Willis High School. Your contribution will allow us to purchase equipment and cover our annual website hosting costs.
About the Contributor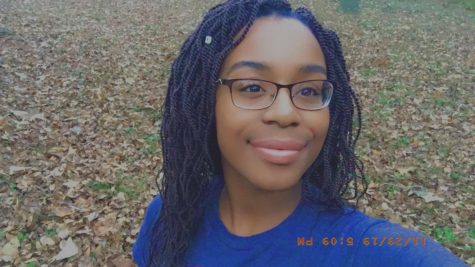 Charnell Haywood, VOW co-editor
Charnell Haywood is a senior in high school. She loves talking with all people. She likes watching sunrises and sunsets. She loves Marvel Movies. She is...