Alumni game brings Ladykats home
Former and current players strap on their shoes, pull on their knee pads, and tie up their hair as they enter the court that belonged to them all at one point in time. Once a Ladykat, always a Ladykat. 
The Ladykat alumni and current players competed in a volleyball game on gym Saturday, September 12.
COVID-19 did pose challenges for this event, but through it all, the program was able to pull off a game full of old friends, new players, and the sport that connects them all. 
"I was not even sure that it was going to be possible," head volleyball coach Megan Storms said.  "It was originally scheduled for August, and we had to move that back, so I was worried that some people wouldn't be able to make it. Luckily, pretty much everyone was still able to come and play. We had many regulations that we had to follow like the masks and social distancing. We couldn't do everything exactly how I wanted, but overall I think it turned out to be a pretty fun event."
This was a special game for some of the current Ladykats as they had the chance to compete against their former teammates. 
"It was super fun," senior Bella Cantara said. "I loved being able to play against some of my favorite people that I played with last year and the year before. I loved being able to have a good time and see everyone that played a while ago play with us now."
The event allowed fond memories to come racing back while the alumni, current players and coaches had the chance to reminisce on the years they spent together. 
"I had coached everyone that played in the game at one point in time," assistant athletic director Stephanie Shelly said. "It was awesome because you build relationships through the years, and I haven't seen some of these girls since they graduated, so it was really cool catching up with them. To go back and relive the past was just amazing."
The game not only brought back their fond memories of one another but their competitive edge as well. The Ladykats played a nail biting match with the current players winning three out of five sets.
 "My favorite part about the day was winning against the alumni," junior Reece Edmiston said. "I think the game wasn't totally easy but also not super hard. Overall, I think everyone had a lot of fun."
The coaches and current players were not the only ones who had the chance to see people they knew in the past. The alumni also got the chance to play with their own teammates on their home turf once more. 
"The best part of coming back was being able to play with the alumni I played with in the previous years. They made playing the game that much better," Willis High School alumni Erin Bond said. "I definitely wasn't playing like how I used to, but I still got it." 
The two groups were able to bond over their love of the game. Although they played at different times, they are still connected as Willis Wildkats. 
"I was so happy to get to represent this program, but also I get to represent these ladies that have played on this team in the past. It was so much fun to play against the alumni team," sophomore Caroline Woodfill said. "We had fun getting to know them better and getting to play them."
For the alumni who returned to the gym after years away, catching up with former teammates was a highlight of the event.
"It was great getting to see some of my friends who I played alongside in high school," math teacher Rachel King said. "Plus, since I am  also a coach at WHS and working alongside the other volleyball coaches, I wanted to show the program support."
When players and students leave after their four short years, it is not the end. The work they did for their programs and for the school made a lasting impact and the school stronger with every passing year. Work is not forgotten. 
"My hope is to do this every year and to grow it so that more and more alumni come back to play," Storms said. "I decided to have an alumni game because I wanted to find a way to include people from the past and just let them know that they are still a part of our Ladykat volleyball family and to thank them for setting the groundwork for the program." 
Leave a Comment
Donate to The Voice of the Wildkats
Your donation will support the student journalists of Willis High School. Your contribution will allow us to purchase equipment and cover our annual website hosting costs.
About the Contributor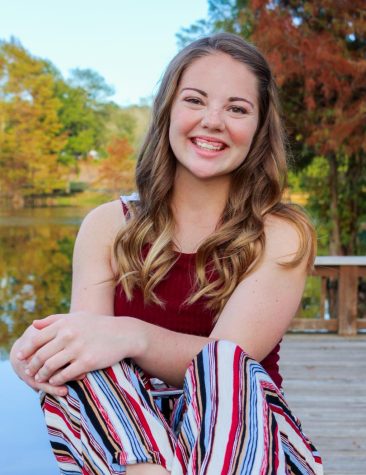 Heather Jackson, VOW photography manager
Heather is a senior on the school's varsity tennis team. Last Spring, she became a State Champion in Journalism UIL for News Writing in 6A. She made...