Hog hunt turns dangerous for junior
Running through the woods, he is ready to kill what is going to soon be dinner. Looking for a deer, hog or turkey, he searches for something to shoot at with his bow and arrow.
Hunting is a hobby for some, and for others it is a tradition that has carried on for generations. Boys and girls join their fathers in the woods to learn the skill of hunting, tracking and completing the hunt. 
But with every hunt comes danger. A danger junior Colson Schubert encountered on Sunday, October 4th while hunting for hogs.
"I was hunting by myself and shot a hog around 9 a.m," Schubert said. "After I shot him, I tracked him through the woods."
Later on, he found the hog along with another one.
"I shot the other hog also," he said. "When I was walking to take him back to the stand, he got up, so I started running after him."
While he was running, Schubert tripped and fell, causing him to shoot an arrow into his calf. 
"At the time, I was about a quarter mile into the woods with no cell service, and as soon as it happened I started to freak out," Schubert said.
The panic and loss of blood caused him to pass out.
"When I woke up I had a puddle of blood around me and still no service," Schubert said. "So I tried to stand up again and fell straight down."
Schubert realized that he could not hold himself of up, so he would have to crawl out of the woods.
"When I first started crawling, I was not really paying attention," he said. "I accidentally hit the arrow with my elbow which pushed it about an inch deeper into my leg."
He soon realized how careful he needed to be while crawling back to the deer stand.
"After that I was more careful," Schubert said. "I would start crawling, and if I would start to pass out again, I would stop and lay there until I was okay again."
Schubert finally reached the deer stand, but still had no service. Thankfully, something amazing happened.
"Right before I passed out again, I threw my phone up in the air hoping my text to my dad would go through," he said. "Right after that happened my dad pulled up on the tractor to check on me, and he found me."
Schubert seemed to be the calmer person in the situation even though he was the one with an arrow in his calf.
"My dad was flipping out, and he did not know what to do and," Schubert said. "I had to calm him down and tell him what to do. He never really calmed down until everything was said and done. My mom handled it a lot better." 
Schubert knew that staying calm would help him know what to do.
"I knew panicking would definitely not help at all, and when I did panic it caused me to pass out," he said.
The doctors were able to help him when he finally made it to the emergency room.
"We went to the ER and they got me all fixed up," Schubert said. "They said I should not do anything for the next couple of days because I lost around two pints of blood."
Luckily, this setback will most likely not affect Schubert's baseball season.
"It only tore up my muscle, and since the season is a good ways away, they said I should be fine," he said.
Schubert is grateful nothing more serious happened to him.
"It feels pretty amazing to be alive," Schubert said. "It was honestly a wake up call and really shows you just how fast things can go bad."
View Comments (2)
Donate to The Voice of the Wildkats
Your donation will support the student journalists of Willis High School. Your contribution will allow us to purchase equipment and cover our annual website hosting costs.
About the Contributor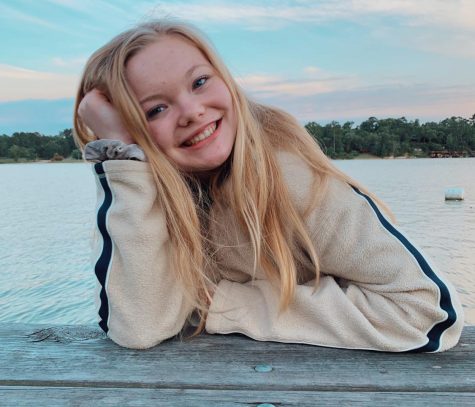 Piper Neumann, VOW sports editor
Piper is a junior here at WHS and is the sports editor for the newspaper. She loves to play volleyball and is on the varsity team. She hopes to eventually...