Carpe opportunitas: seize the opportunities
A choice is made when a person has the options of choosing something over the other, which is a decision. An opportunity is when a choice is made for a good benefit. Oftentimes people are granted with a choice or an opportunity to better themselves or to choose to change something. Sometimes these choices may not be favorable to the person, but must be chosen. 
For instance, during this coming election until early November, a person had a choice to choose from Democratic nominee Joe Biden or Republican nominee Donald Trump. This choice will affect the entire country as a whole for the next four years. When the results are in, opportunities may or may not be granted according to who made the decision and who the President of the United States is for the next four years. 
Another choice or opportunity, has to do with the current school system. Since there was a pandemic, the TEA, allowed districts to make the decision to allow students to choose to go to school or to do remote learning online. This is significant because typically public school systems, all students are required to attend school. This is not the usual homeschool situation. As the world is going through a crisis, a choice was made to either choose the type of learning appropriate for the parents' wishes.
Despite in person learners or remote learners, one platform is being used to teach courses. Canvas is the platform that is being used for on campus and off. This is considered an opportunity because it has many good traits that can remind a student to do an assignment so it won't be late. One feature is the calendar where the student can see what is due within the week. Each student in the class sees the same thing in Canvas.
Yet even though Canvas is used for both, remote learners lack the experience of hearing a teacher have discussion, which can be hard, especially if it is analyzing a text. Students have talked that on-campus the teachers present slideshows that are not available to those who aren't actually on campus. This could be a major disadvantage. 
Students in person are given more opportunities than those who aren't in person. Every student knows hearing their teacher speaking on a subject is greatly significant to the learning process. Not only does it allow for students to get a better understanding, but it may also be more clear than what a textbook may suggest. 
Remoting learning is also an opportunity. Assignments are done at the students own pace. There is no distraction from other people like what may be in the classroom. Students learn in the comfort of their own, which can prepare them for college. Remote learners manage their time, and have a great responsibility. No one is hovering over them. This allows for the students to get use to time management and responsibilities when going to college or even going into the workforce. 
Both remote learning and in-person learning was a choice and an opportunity for students to choose what's best for them. Both ways allow students to learn and be successful. Even though both sides have its cons, it's to the student on how they deal with it.  Each student needs to seize this opportunity they are given, and make the most of this year. 
Leave a Comment
Donate to The Voice of the Wildkats
Your donation will support the student journalists of Willis High School. Your contribution will allow us to purchase equipment and cover our annual website hosting costs.
About the Contributor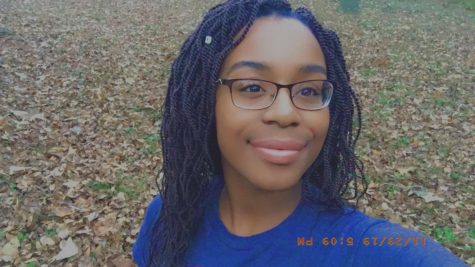 Charnell Haywood, VOW co-editor
Charnell Haywood is a senior in high school. She loves talking with all people. She likes watching sunrises and sunsets. She loves Marvel Movies. She is...