Seniors hold on to traditions as they learn from home
Senior year. 12th grade. Peak. Class of 2021. All the years in school are finally coming to an end. The seniors who have known each other since kindergarten or even pre-K are going to go their separate ways. Some will stay in contact. While others will never see each other again after they walk down the stage. Ten years later, they will say "Back in high school…" 
Because of the pandemic that erupted earlier in 2020 and continues to affect society, students can choose to participate in school in-person or at home. Seniors have made a life-changing decision when deciding on this because it is their last year. 
"I'm spending time with my family before college, going to as many sporting events as I can, and hanging out with my friends every chance I get,"  senior Trinity Eten said. "I will never forget how this was the year our world forever changed. Senior year came in a flash. I blinked and now I'm 17 and about to leave my family for college."
Seniors haven't got the same opportunities as the seniors of the past years.
"This year I haven't gotten to do anything a typical senior would do," senior Edward Ben said.  "Remote learning made me really sad in the beginning because I couldn't see anyone, and it was all the worst parts of school with none of the fun."
It's important to stay true to what a person believes in to make the decision. The year was not bad for everyone. 
"I made the decision by thinking of the risks," senior Ryan Speights said. "Online is a lot better. I do my work fast, and I have time for myself, my friends and work. God's in control. It actually hasn't been that bad of a year."
Making the best out of every moment is essential to wrapping up a milestone year. Time flies. That is why it is important to never take anything for granted. 
"I'm making the best out of my senior year by trying to make the most out of every day despite the circumstances," senior Dibanhi Miramon said. "I've learned this school year that time really flies by. It feels like yesterday I was a freshman."
There is no longer a "normal." Seniors realize that so they will remember this for the rest of their lives because of all the challenges the class has faced. 
"This year is like no year because it's one of the first times we actually get to choose if we want to go to school or do it at home," senior Darrius Pillot-Jones said. "I definitely will remember my senior year as a really eye-opening experience because you really never know what's gonna stop you from doing the normal things you do everyday. Life is short, so we got to enjoy every second now. I still stay in contact with people I know from my school."
It was never expected by anyone for something as big as the pandemic to erupt the boundaries of people lifes, but that's just what they get and have to deal with. Students learn that remote learning is preparing them for college and the real world outside of childhood
"I didn't expect my senior year to be so drastically different, but I don't see it was a bad thing," senior Alexis Wagner said. "If anything, being a remote learner is preparing me for college. I've been enjoying my last year of high school by spending the majority of my time with my closest friends and doing what I love most."
Seniors year has taught the class of 2021 so much already. After the first nine weeks, the seniors know nothing about high school is like "High School Musical."
"Senior year isn't how I expected it to be," senior Darnell Haywood said. "Growing up, you watch tons of movies about the last years in high school, but when you actually live it, it's not all what you expected it to be. Reality hits and you must be prepared for it. My senior year, I really learned how every second of everyday that is spent is truly a blessing and never to be taken for granted."
Leave a Comment
Donate to The Voice of the Wildkats
Your donation will support the student journalists of Willis High School. Your contribution will allow us to purchase equipment and cover our annual website hosting costs.
About the Contributor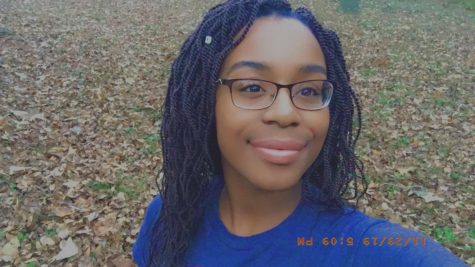 Charnell Haywood, VOW co-editor
Charnell Haywood is a senior in high school. She loves talking with all people. She likes watching sunrises and sunsets. She loves Marvel Movies. She is...