Cheerleaders ready to leave 'hearts on the mat' at state competition
Months of hard work have led up to this moment. The team has battled injuries, COVID-19 quarantines and so many obstacles on the way to that competition floor. Wrapped up wrist, braces on knees and so many trips to the trainer have their bodies physically ready for the feat ahead.
In this sport, mistakes can mean deductions of points, so the goal is to be perfect every single time. As the music starts, they know they have just three minutes to show the judges all the time spent after school, during class, at camp and even on the sidelines of every Friday night game. They have worked. They have polished. They have cried. They have prepared. Now it is time for them to shine. 
The competition cheer squad left early this morning to their UIL Spirit State Championships at the Fort Worth Convention Center. 
"At competition, all eyes are on you," senior Lindsay Davenport said. "You have one chance, three minutes, to step out on that mat and prove yourself."
The team has prepared and worked since summer for this event. 
"The girls have been practicing non stop since the beginning of the football season for this UIL competition," Coach Molly Dougherty said. "So not only were they preparing for Friday Night Lights, they were also having competition practices behind the scenes. They have put in more hours this year than they probably ever have in their cheer careers."
Many people do not understand the amount of talent and athletic ability it takes to be a competition cheerleader.
"Whether or not people would like to acknowledge it, cheerleading is a sport," Doherty said. "We have to have physicals, we obtain injuries and visit the trainers, we practice nonstop, and their bodies are physically put to the test every day, especially competition season. What a lot of people don't see, is all of the time and effort put into this sport behind the scenes."
Practice has been intense, but the team is joined together with a common goal.
"Practice has not been easy believe me," sophomore Jessica Holliday said. "We do it because we love this sport. I think as soon as we realized how bad we wanted this is when we all started to act like a team and family. We're all fighting for the same trophy."
The team is made of varsity and jv cheerleaders. When committing to the competition team, the cheerleaders know they are in for a lot of hard work.
"Our main goal right now is to qualify for finals," freshman Akeyah Gardin said. "It has taken us a lot of blood sweat and tears. Cheer is not just all smiles. There is a lot of hard work and pain put into it, and it is not easy at all."
Moving to 6A competition adds an extra level of stress as the team heads to Fort Worth for the competition. 
"We are really hoping to get the best score we can, and hopefully perform again for finals," senior Kayla Lyons said. "I am most excited to get to hang out with the team, but I am also so excited to actually compete and give it our all. We've been practicing since October and over Christmas break. We have put in a lot of work, so I'm excited to see where that brings us."
 To the team, the results are important, but the beat part of the experience will be leaving it all on the mat during that three minutes of competition.
"This year, since it is our first year in 6A, our goal isn't to come out on top as much as it is to go out there and leave our hearts on the mat," Davenport said. "Of course it would be amazing to win, but as long as we do our best, I think we can definitely call this competition a success."
Leave a Comment
Donate to The Voice of the Wildkats
Your donation will support the student journalists of Willis High School. Your contribution will allow us to purchase equipment and cover our annual website hosting costs.
About the Photographer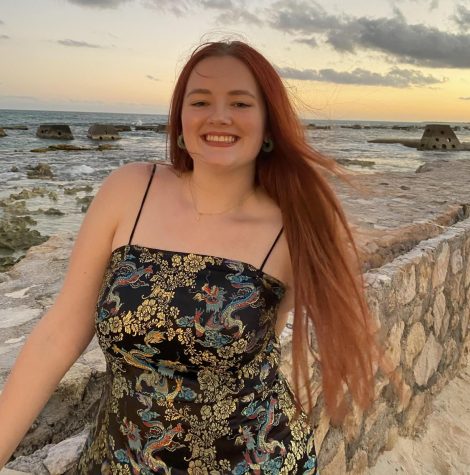 Summer Rains, VOW editor
Summer is a senior, co-editor of the newspaper and entertainment editor. She is also a member of the yearbook staff, four year journalism student and two...