Food wars choses Whataburger as best fast food
For some students, it is all about the sauce
Hamburgers. Pizza. Tacos. Fries. Sandwiches. Ice Cream. Chicken strips. 
Fast food is everywhere and as COVID19 continues to affect how America dines out, fast food drive-throughs are as busy as ever. Which drive through offers the best food?  To help decide, a bracket was created with 16 local restaurants.
The matches were McDonalds vs. Whataburger, Raising Cane's vs. Chick-Fil-A, Taco Cabana vs. Taco Bell, Dairy Queen vs. Burger King, PotBelly vs. Subway, Wendy's vs. Sonic, Domino's vs. Pizza Hut and Mod Pizza vs. Papa Johns. 
The first round left eight restaurants in the brackets. The biggest upset was the battle between Chick-Fil-A and Raising Cane's where most people decided who would win based upon their sauces.  Also in the top eight were Dairy Queen, Whataburger, Taco Bell, Mod Pizza, Pizza Hut, Sonic and Subway. 
"I have a mild addiction to the Chick-Fil-A sauce," senior Olivia Bell said. "It has the perfect hint of bbq sauce but with the honey and an amazing tang that will make your taste buds want more."
The contest ended up being more about the sauces instead of the actual chicken.
"Cane's versus Chick-fil-A is difficult," senior Bailey Gordy said. "Their signature sauces are very different, but both fit with their chicken very well. Cane's lean towards savory, while Chick-fil-A favors sweet and salty."
Cane's swept the competition away with their excellent sauce, but since Cane's charges for extra sauce,  some students choose Chick-fil-A.
"It is difficult for me to choose since I love both Chick-fil-A and Raising Cane's so much," senior Emily Perez said. "But as far as the sauce goes, I would go with the Chick-fil-A sauce since it tastes really good and I don't have to pay for extra sauce."
Not only is the food better, but so is the vibe customers get from Chick-Fil-A.
"There's really no competition when it comes to Chick-Fil-A vs Canes, in my opinion," senior Lexi Wagner said. "Chick-Fil-A is easier, tastier, and has more positive hype – no one would say Chick-Fil-A was dirty or had bad service."
Round two knocked out Dairy Queen, Cane's, Pizza Hut and Subway, leaving Mod Pizza, Whataburger, Taco Bell and Sonic in the final four. 
"Whataburger has both chicken and beef as opposed to Chick-fil-A or Raising Cane's, who only serve chicken," Perez said.
After one more round, the contest was down to Whataburger and Sonic. After surveying 70 students, Whataburger won 55 to 15. Although it is a household favorite for most, some people disagree with how the food actually tastes.
"Whataburger winning was definitely surprising," sophomore Sofia Cruz said. "I think it's overrated. It's decent but not extremely good."
For some of the voters, Whataburger is more than a place to get food. It is a Texas legend.
"As for the overall fast-food chain, however, Whataburger is number one in my heart," Wagner said. "Their #13 is to die for, and the Honey Butter Biscuits are absolutely heavenly. Whataburger is my go-to fast food since it's delicious, easy and reliable. Plus, the merchandise is top tier."
For breakfast, lunch or dinner, Whataburger was the clear choice to win overall. 
"I am so not surprised Whataburger won," Bell said. "As the proud Texan that I am Whataburger is a staple piece and something that I have to eat for either breakfast, lunch or dinner. Their honey butter chicken in the morning and then a nice chicken strip combo for dinner, the best of both worlds. If you're not a true Texan and don't like Whataburger, then you should get out of Texas because Whataburger will always take the cake for the best fast food restaurant."
Leave a Comment
Donate to The Voice of the Wildkats
Your donation will support the student journalists of Willis High School. Your contribution will allow us to purchase equipment and cover our annual website hosting costs.
About the Contributor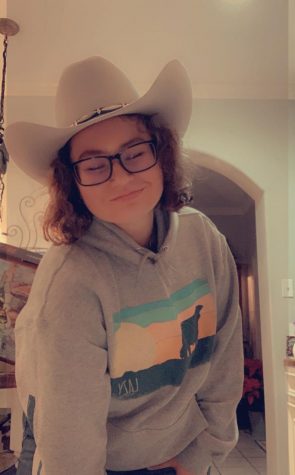 Carlie Rutledge, VOW co-editor
Carlie is a senior, plays varsity tennis and is historian for National Honor Society.  She hopes to go to the University of North Texas to major in photojournalism....