Swim shatters records at district meet
The AquaKats come home from meet with dropped times and boosted confidence
Athletes get set on the diving block. Hearts race as the anticipation begins to take over. The buzzer goes off, and the race has begun. 
On January 23, the swim team shattered several school records at their district meet in the Conroe ISD Natatorium. 
The Boys 500 Freestyle record was beaten by the swimmer who held it previously, and he dropped the time from 4:59.02 to 4:56.61, nearly three seconds.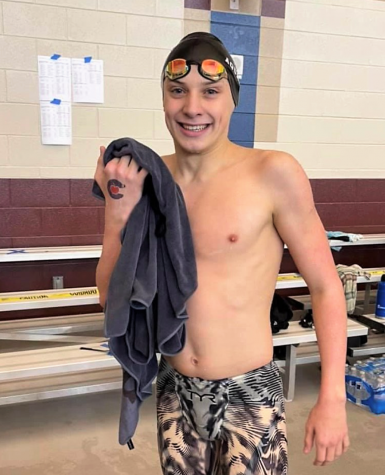 "I went in pretty confident," sophomore Peyton Sewell said. "I felt like I could drop some time, but I didn't expect to drop as much time as I did which I was very proud of. It was a 500 free, so it was a long race. It's so long that someone else has to count laps for you. I touched the wall and looked up at the clock, and I thought I looked in the wrong lane at the time because there was no way I swam it that fast." 
With hard work, the Boys 100 Backstroke was dropped from 1:00.60 to 59:30, more than one second. 
 "I felt pretty good because I tried to go for them last year, but I was a tad bit off, and being able to break them with all of the troubles from the pandemic felt pretty good," junior Zachary Clark said. "As a team, we did a lot of dry land and time in the pool. I trained outside of school with some personal trainers."
Freshman Ashley Flowers broke the Girls 100 Breaststroke that has been in place since 2006 as well as participated in the Girls 200 Medley Relay which was also broken after being held since 2007. 
"It was really exciting, and I was surprised that I could break it," Flowers said. "I started swimming when I was six. My parents both swam in college, and they were the coaches of a team, so I joined. When I broke the record, they were really impressed and they thought it was really cool." 
The Girls 200 Medley Relay record went from 1:58.61 down to 1:57.55 despite some obstacles.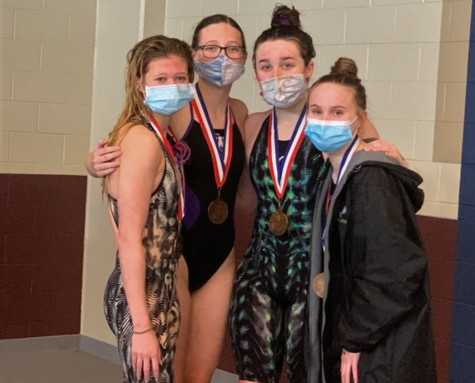 "I didn't expect to do as well as I did because I got injured this season," junior Paige Greeney said. "I definitely did a lot better than I expected. I am still recovering, but I am a lot better than I was. I just finished physical therapy. In swim, it is important to just stay positive and when you want to give up just keep going." 
Maci Konen was also a member of the medley relay. Swim is often overlooked, but much work is put behind the scenes before having record breaking meets. 
"I practiced two times a day over Thanksgiving and Christmas break," senior Maci Konen said. "I'm on a club team and they would make workouts for us to do every day and on different days we had springs, long distance, and technique. If you're not swimming every day, you're not going to get better. It's one of these sports where if you miss a day, you can feel it at the next practice and feel fatigued."
The school does not have a natatorium, and the team has to practice in Shenandoah in the morning, the Conroe Recreation Center in the afternoon, and attends meets at different host schools. 
"The swim program is growing, and I think it doubled in size from last year," Sewell said. "All of the other 6A schools have a natatorium to call their own, and we don't. I know it was on a bond, but it got taken off. We were going to get one, and then we weren't. I just think the school could benefit from one a lot. The school could host swim meets to make money and things like that the school could really benefit from having a natatorium."
Leave a Comment
Donate to The Voice of the Wildkats
Your donation will support the student journalists of Willis High School. Your contribution will allow us to purchase equipment and cover our annual website hosting costs.
About the Contributor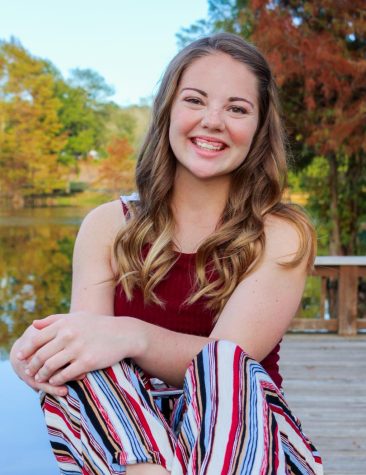 Heather Jackson, VOW photography manager
Heather is a senior on the school's varsity tennis team. Last Spring, she became a State Champion in Journalism UIL for News Writing in 6A. She made...