School resumes after unusual Texas snow event
Waking up to no alarm, she rolls out of bed late in the morning knowing that she does not have to worry about school for the next few days. When she went to sleep, she knew that there would be a freeze that would prevent her from driving safely and from going to school. However, when she looked out the window, she never knew the rolling hills of white in her front yard would send the entire state into such a frenzy. 
On the morning of Monday, Feb. 15,  Texans woke up to inches of snow in their yards and a statewide power outage, resulting in damages to their pipes. Schools closed last week due to the ice, snow and its aftermath.
Students will return to school today, Feb. 22.
"The first snow day on Monday was the best day ever because I felt like a kid again," junior Stephanie Keele said. "I had no worries and was just having stupid, teenage fun making snowmen and sledding down the streets of my neighborhood with my friends in the neighborhood."
Students and teachers looked forward to the day off and to view the rare snow only found in the North or in movies. But, everyone soon learned how ill equipped they were for the cold. 
"It was super exciting at first to see the snow, especially in Texas, but shortly after the snow arrived the power and water were cut off to our house," senior Maddie Clark said. "Though it was only out for about 12 hours it got cold extremely fast so I can only imagine what it was like for others. We tried burning a fire, staying warm, layering clothes and so on." 
The rolling power outages were statewide and affected many students and their families, leaving them without power for multiple hours or even days at a time. 
"Not having power was almost the worst thing because it was close to freezing outside the whole week and there wasn't any heat so the only thing we could do was pack on clothes to even attempt to stay warm," junior Katie Redus said. "We sat in our car for a while each day so we could charge our phones to keep us entertained and to stay warm."
A few had the luxury of being able to leave their houses to find warmth and shelter from the cold after the large power outage across Texas.
"During the snowstorm, the power at my house went out," junior Alyssa Williams said. "It was getting too cold for my family, my dogs, and me to stand, so we had to pack up and drive to my Dad's work condo. We got to, thankfully, stay warm, but had to make sure both houses didn't freeze or get damage, which was stressful."
Driving in the snow and ice was especially dangerous, and Texans were advised to not drive unless there was an emergency. 
"My family and I had COVID before the snowstorm hit Texas, and in the cold house, my dad ended up getting COVID pneumonia," senior Skyler Murillo said. "We had to drive him to Houston Methodist in the Woodlands during the storm. The roads were icy, and there were a lot more people than I expected, but luckily we got there safe."
Texas is known for its hot weather and high temperatures during the winter, and many Texans appreciate this weather. The snowstorm is said to be a once in a generation experience, and many are hopeful that this is true. 
"It was fun though to experience this type of weather here in Texas," Clark said.  "I am glad it is gone but it was fun while it lasted. As a Texan I feel we would rather like the hot sun than the icy winds."
Leave a Comment
Donate to The Voice of the Wildkats
Your donation will support the student journalists of Willis High School. Your contribution will allow us to purchase equipment and cover our annual website hosting costs.
About the Writer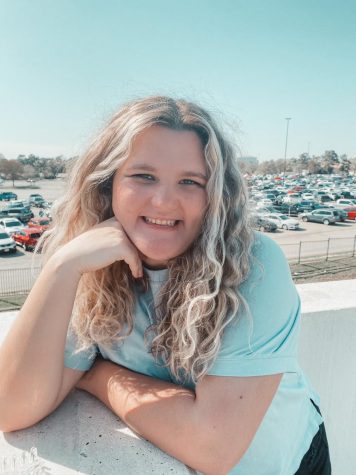 Katherine Lee, VOW editor
Katherine is a senior and co editor of the school newspaper. For the past 2 years she has made All-State Journalism Staff and made it to regionals last...