Abbott executive order prompts mask decision from school board
Wednesday, March 3rd, the Governor of Texas Greg Abbott announced a new executive order to end mask order. He also received his COVID shots months before and believes that the state of Texas is ready to completely remove masks and no-longer make them necessary. Many people have already begun removing masks in stores and supporting the executive order because they believe it represents freedom and giving their children the same maskless childhood they had. 
WIllis ISD announced yesterday that they will keep the mask mandate in place for the end of the year. This is the right thing to do to keep the school community safe.
The matter of freedom has nothing to do with a mask. Masks are here to help and keep people from getting sick, they serve no purpose against human freedom, and vaccines will not make you immune to the COVID-19 they will only help protect to a certain extent.
The matter of COVID-19 and the masks order has changed the world like nothing ever has before, but throwing away our safety for the sake of going back to "normal" is not the optimal solution. The mask order was put into place to keep everyone safe and the masks were distributed in mass numbers to make sure everyone had the same amount of protection as everyone else. Although people still contracted COVID-19 and people still died. The numbers were far less than it would have been without the masks. Also, COVID-19 vaccines that are currently being distributed and given are not a final solution to our problem. The point of the vaccines is to give our bodies the chance to recognize the virus and create antibodies and other defenses against its effects. That does not mean that people can no longer get COVID-19 after the vaccines, it just means people will have a higher chance of survival.
There are also those who believe that the mask is a sort of symbol to suppress human freedom or American freedom, but that is clearly not the case. Masks were always used even before covid to help those who had loved ones in the hospital the chance to see their families. There is absolutely no reason why masks should be seen as a suppressive item when all they are for is to protect people. People also believe that just because they have had COVID-19 before that their body can now fight it so they no longer see the reason to wear masks. According to the Centers for Disease Control and Prevention website, there is still the possibility that they could catch COVID again. 
Masks are not here to suppress America's freedom and take away the dream childhood of everyone's children. It is here to help people and create an extra filter/barrier to lower the chances of getting COVID and is the main reason why 7 billion people are still alive and breathing. Thanks to the doctors and world leaders , people are alive and able to live and breathe another day. The no-mask announcement is a big step that could be made later in the future, but right now it is not the time. Willis has made the right step to protect the students, teachers and other members of the Wildkat community. So for the last weeks of school, wear a mask and continue to save lives and keep people healthy and safe. 
Leave a Comment
Donate to The Voice of the Wildkats
Your donation will support the student journalists of Willis High School. Your contribution will allow us to purchase equipment and cover our annual website hosting costs.
About the Contributor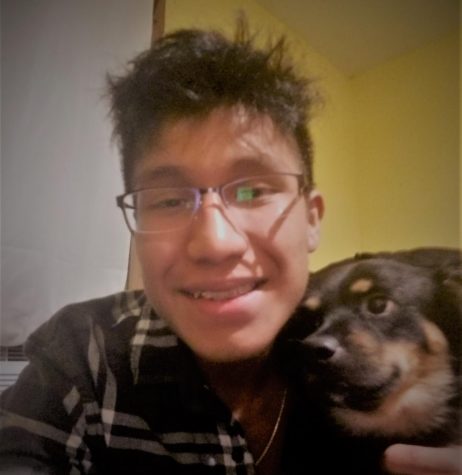 Jesus Santana, VOW staff
Jesus is a senior at Willis High School. This is his first year being part of both the yearbook & newspaper staff, and he is very excited to be writing...