Alley Kats headed to regionals, sets sights on state
Bowling team goes to competition on March 28
The next bowler walks up to the rack. As they place their fingers into the holes, they carefully pick up the bright, shiny ball and walk towards the alley. They take their stance, and one last deep breath before swinging the ball back, then forward again and releasing the ball into the air. It falls and rolls down the alley. It spins at just the right time to hit just the right spot. STRIKE. More points for the team. More points closer to their goal. 
The Alley Kats are going to regionals on March 28th in Katy. Eight bowlers will attend the event.
Just like any other sport, bowling takes a lot of time and effort to be successful, and sophomore Jaslyn Fox is doing just that.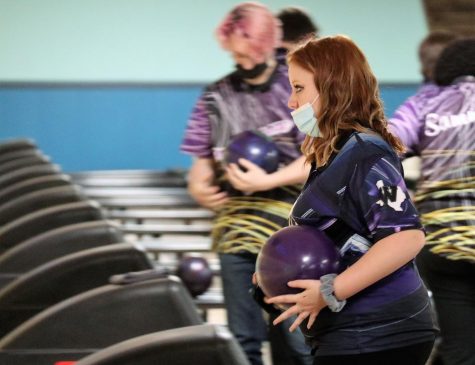 "I've been bowling since I was five years old," Fox said. "My dad is in the Bowling Hall of Fame, so it would make me so happy if I could achieve that as well. I come from a long line of bowlers. I managed to become captain my freshman year, so I think I'm making my way up to become a professional bowler." 
The bowling team has been working together since October and they practice twice a week from 3:30- 5:00 to get ready for competitions like district and regionals. 
"We wanna get to state," senior Dawson Asher said. "You have to get the top three at district and in two weeks we will have regionals in Katy."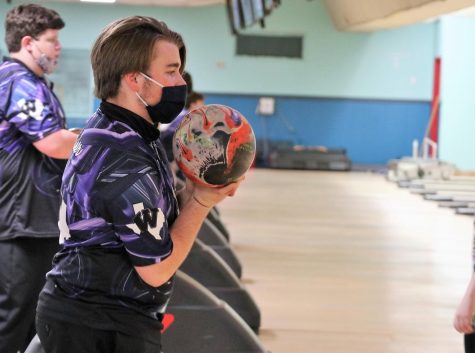 Sometimes the work to become better can seem a little challenging, but setting goals is always a helpful way to attain dreams. 
"My goal for this season is to represent Willis High School at Regionals and State," Fox said. "I want to be #1 in the state as well."
The bowling team isn't at max capacity yet and still has room for more teammates. 
"We have a team of five," senior Ben Mohr said. "We are playing coed since we don't have enough girls for a girls team."
The Alley Kats work very hard to be where they are now, but they want their team to grow. Mr. Granger is the sponsor for the bowling team and he will welcome any student that wants to learn and grow with the team. 
"Being on the bowling team takes time, dedication and practice," Fox said. "Bowling is a big part of my life, and I would love to see more people join so we can have more teams. Students should join bowling because they can win scholarships, make new friends, and it's fun. Everyone is welcome even if they don't know how to bowl. It seems there are more guys who are interested in bowling than girls and we would love to see more girls join the team."