Diving into documentaries
Netflix offers new, interesting shows
From history to true crime, Netflix is creating documentaries one after the other. These limited series have become a big part of entertainment and there is something for everyone. Some of the latest shows that Netflix has released include "The Lost Pirate Kingdom" and  "The Night Stalker." Shows like these are the new standard for documentaries and are more than just a simple interview with a historian or detective. Both of the shows will draw viewers in and leave them wanting more at the end of each episode. Netflix subscribers will get into a bingeing frenzy and they won't be able to stop until they have finished the season.
"The Lost Pirate Kingdom" is a series about some of the most infamous pirates in history. It starts off with historians talking about how the pirate lifestyle began after the end of the War of Spanish Succession, and privateers were turned into pirates like the well known Black Beard. There are many different story lines, giving audience members a look into several lives of the pirates from the early 1700's and sort of unromanticizing the gruesome life of pillaging and plundering. The show is described as provocative and gritty but with exciting twists that entice the audience. The series isn't just interviews, there's a plot and the documentary is very much like a tv show. The show goes back and forth from actors that tell the story of the murders and thieves like Charles Vane and Benjamin Hornigold and then historians filling in the details of what was going on to give viewers an enjoyable experience when learning about the lost pirate kingdom. 
Riveting, investigative, true crime. That's how Netflix describes the limited series, "The Night Stalker." It is an immersive show that uses CGI to recreate the murder scenes from crime scene photos and gives the viewer a better idea of what happened during the late night attacks. The producers did a great job at remembering the people that the Night Stalker harmed, instead of glorifying his attacks. The Night Stalker was a kidnapper, rapist and brutal murderer during the 80's. The show talks about how the fear began in Los Angeles, but spread statewide when people started getting attacked in San Francisco. There are interviews of everyone from detectives and reporters to family members and Night Stalker survivors. When hearing the vivid stories in this series, viewers are given a clear picture of how sick and twisted the Night Stalker was back in his time. 
Leave a Comment
Donate to The Voice of the Wildkats
Your donation will support the student journalists of Willis High School. Your contribution will allow us to purchase equipment and cover our annual website hosting costs.
About the Contributor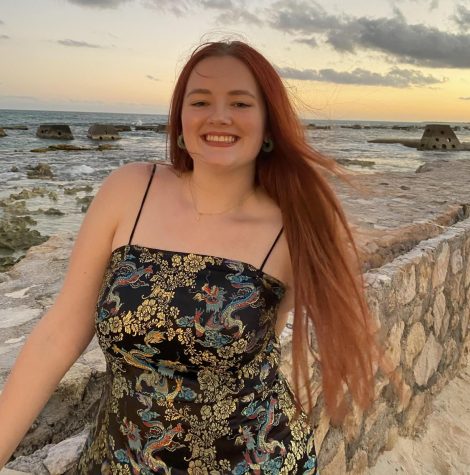 Summer Rains, VOW editor
Summer is a senior, co-editor of the newspaper and entertainment editor. She is also a member of the yearbook staff, four year journalism student and two...