Messi leaves Barcelona for Paris-Saint Germain
Lionel Messi. A star. The biggest star. Since the moment he entered the soccer world, he has left an impact comparable to no other and accomplished feats beyond the skills of most. His fans adore him, and he inspires and motivates millions around the world. 
After a chaotic transfer season, soccer star Lionel Messi has left his longtime club, Barcelona, and left for French league club Paris-Saint Germain where he debuted Sunday, August 30.   
"Honestly, for soccer I watch him like a role model," junior Hannah Hartman said. "I look up to him, so I would go and look for his games, and I'd watch his highlights to find out anything I could about his position because that's what I used to do before I became a goalie, but I still watched him even though I don't play soccer anymore."
Barcelona had been Messi's only club since the beginning of his professional soccer career, so it came as a shock to the world that he would leave his beloved club.           
"It was honestly shocking. In the beginning, I first saw it on TV, on the news, and they said Messi had left the team and was moved to another one, and after that they also showed the jersey he was going to wear, and it was a whole different number," junior Edith Perez said. "It was the number 30. After that everyone I knew started posting that he left and they hope that he's still the same player and that he does good, and then there were some people who said they didn't want him to leave because he's going to suck on the other team, but he's a really good player, he's a professional player, so there's no reason for people to be saying that he's not going to be successful on the other team. He's going to be on the other team, but he's still going to be playing, he will still be representing his team."
His situation with LaLiga and their spending regulations became a sticky situation for Messi and his team, and although the reactions from fans were mixed, there was an overwhelming amount of support for their favorite player.  
"I felt that after so many years of him being on Barcelona, just to leave because they didn't have enough money or because of LaLiga," freshman Jesus Gutierrez said. "I mean, it's better that he's on PSG now because it's a really good team, and I think he will do better there."
Although Messi is beginning a new chapter with a new club he continues to be a source of inspiration for his dedicated fans.
"Honestly, it's an inspiration," Perez said. "Also, like any other soccer player, like Alex Morgan, soccer players inspire you to do better and to keep on going when people are not watching you. It's something good, so they inspire you to try new tricks and new skills that you haven't learned with anybody else or your coaches, and they show you what you have to do."
Leave a Comment
Donate to The Voice of the Wildkats
Your donation will support the student journalists of Willis High School. Your contribution will allow us to purchase equipment and cover our annual website hosting costs.
About the Writer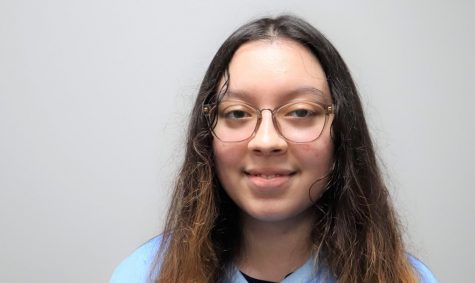 Rosalyn Gutierrez, VOW staff
Rosalyn Gutierrez is a junior. She has been in newspaper for two years, and she is in yearbook for the first time this year. She enjoys taking pictures...