New coaches plan to build on successful softball program
The effort that's brought both on the field and off the field will dictate how strong this softball season is going to be. Starting from the very beginning, creating those bonds, those expectations and that championship culture is what will build this year's softball team and lead them to further achievements. 
The softball team are welcoming two new coaches, Shelby Tinklepaugh and Leechelle Lara. 
"I'm very excited that Tinklepaugh took over. She really helped me last season in all aspects of the game including offense, defense, and how I carry myself," junior Lainey Niederhofer said. "I'm glad that Lara came because she is also a former college player and has a lot of knowledge about softball. I think this season we're gonna be pretty good and go far into the playoffs. From what I have seen, Coach T and Lara work well together, and I'm excited for the season to start."
As the freshmen roll into this new season, they're discovering what it takes to be a Wildkat. 
"I think Coach Tinklepaugh is going to push us to be better in all aspects and create this championship culture," freshman Audrie Call said. "Coach Lara I think is a great addition to the staff and she knows the game very well. Both of them will set high standards for us but make us work harder on and off the field." 
The girls have a lot of faith in their new coaches and are excited to see what the future holds with Tinklepaugh and Lara. 
"We were really sad to see Coach Lipscomb leave, but Coach Tinklepaugh is a great coach," senior Lana Barnes said. "Progress is impossible without change, and we are beyond excited to see what this season has to bring."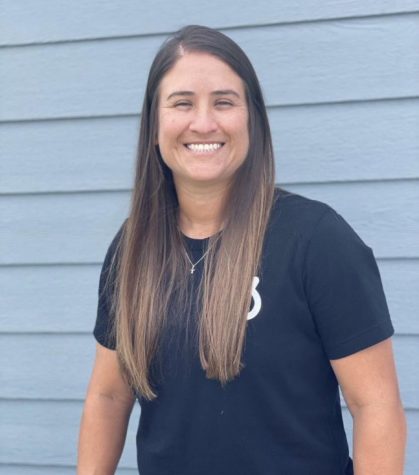 Even with the leaving of Coach Lipscomb, the girls on the team are keeping a positive outlook for the future possibilities they will have with Coach Tinklepaugh. Adapting to change may be hard, but this new opportunity will encourage them to give their all on the field.
"I'm looking forward to the 2022 season and working with Coach Tinklepaugh and Coach Lara," junior Lauren Hues said. "I can't wait to get to know coach Lara better and see what she will bring to our program. I'm glad Coach T is back as our head coach. She brings a lot of experience to our program and will help make us successful this season. I'm ready for them to help us achieve our goals in making it further into the playoffs this year."
Creating a strong connection between the coaches and the players is very vital towards success this softball season. 
"Coach Tinklepaugh being the new head coach is going to bring more discipline to the team and make us work together to have a championship culture," said junior Hannah Hartman. "Coach Laura being the new assistant coach is going to further push us beyond our limits. I think both of them together will make this softball season one of our best ones yet."
As the head coach of arguably the most successful Wildkat program in the last few years, Tinklepaugh knows culture and respect is key to continuing the success. 
"I believe your culture is the number one priority for a successful program," Tinklepaugh said. "My first day as the new head softball coach, we sat down in a classroom and we evaluated our team culture from the previous years. I gave them an evaluation sheet over the 7 C's of a championship culture- common goal, commitment, complementary roles, clear communication, constructive conflict, cohesion, and credible leadership."
Tinklepaugh realizes that one lesson on one day cannot create and cultivate a positive culture. Things that are important take time. 
"Throughout the year, I will randomly be giving them this same evaluation sheet so I can see how they feel our culture is progressing as a program," she said. "Championship cultures contain positive and engaged team members who fully embrace the vision of the program."
"We agreed upon a common goal: district champions and to get further in the playoffs than we did last year," Tinklepaugh said. "Last year, we got second in district and made it to the second round of playoffs. This year, we want to do better. Our ultimate goal is to get back to the state tournament."
Leave a Comment
Donate to The Voice of the Wildkats
Your donation will support the student journalists of Willis High School. Your contribution will allow us to purchase equipment and cover our annual website hosting costs.
About the Contributor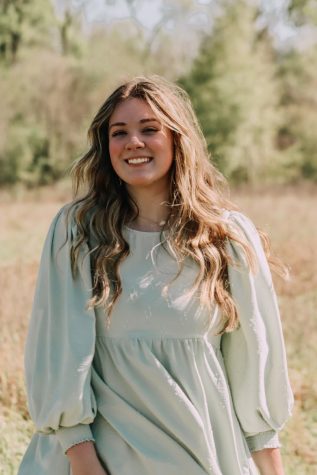 Emma Lowe, VOW staff
Emma Lowe is a senior that is involved in both the school's yearbook and newspaper. In her free time, Emma enjoys singing on stage at churches or special...