Heartbeat Act brings up importance of keeping informed
"We have a voice and we have the right to use it."
The Texas Heartbeat Act was put into effect on September 1, 2021 after being signed into Law by Governor Greg Abbott this past May. This act makes abortion illegal in Texas after a fetal heartbeat can be detected. 
The passing of this bill is very controversial with politicians on both sides of the spectrum using the bill to gain followers and possible power in the political world. As young voters, many seniors have a political voice for the first time. Most teens will one day be involved in government whether it be paying taxes or going to the voting booth, but with politics flooding social media and the internet, the information can sometimes be overwhelming and turn people away rather than informing them on the issues at hand. With social media and influencers actively trying to form and change opinions of their followers, teens can feel overwhelmed with the amount of valid and false information.  
"I think in this world today a lot of things are getting normalized that shouldn't be," senior Grace Uch said. "Social media, famous people, the news etc. It's all making terrible things seem normal, and it's sad to watch. Kids these days are growing up so fast, so I think it is important for kids to be aware about what abortions are and what this new bill is. I think high school kids should care because most people are quick to say 'it's the woman's choice' or 'it's just a fetus' but it's not."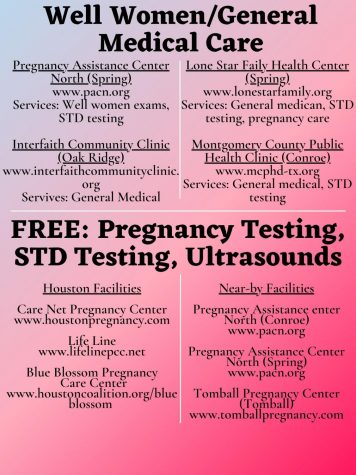 The act put restrictions on abortions, but there are other resources available for women's care apart from abortion clinics that do provide free services in the area. There are other resources out there for help, even with teen pregnancies that are not as uncommon as others may believe.
"I know about all the resources, and I will help anyone who doesn't know about them," senior Emmalee Ascheal said. "Everyone should know that there are outside sources in this world that are more than willing to help. No one should not have help, even at our age." 
Some students may not see how government affects them or why research on it could benefit them as an individual which could cause a decline in the number of informed citizens in the near future, but there are some who see the value in it and put in the effort to understand the happenings in politics. 
"I think high school students care because they don't like the idea of people telling them what they can't do, and they want control, and instead of rationally thinking, they let their emotions take over," a senior who wanted to remain anonymous said. "I do think it's good to be informed because a lot of us are close to being 18, and we are going to be able to put our input in and vote on things soon." 
The government is a part of everyday life, and some students know that being informed may help them shape their surrounding world and what they wish for it to be. 
"It is important for us to get involved and become informed on these issues now so that when we can make change by our votes, we know exactly how we feel about certain government affairs and how to vote as we see fit," senior Mason Burris said.
The Heartbeat Act and others that may be passed in the future, on any topic, have the potential to affect current high school students in their near future.
"High school students should understand this topic because it could pertain to us or the people around us," senior Jenna Dempsey said. "It is our job to be educated and well informed on bills our government passes. If we don't like them, we can advocate for change, If we like them, we can support them. We all have a voice, and we have the right to use it." 
Leave a Comment
Donate to The Voice of the Wildkats
Your donation will support the student journalists of Willis High School. Your contribution will allow us to purchase equipment and cover our annual website hosting costs.
About the Contributor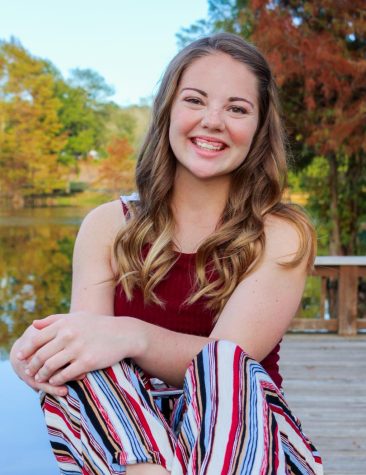 Heather Jackson, VOW photography manager
Heather is a senior on the school's varsity tennis team. Last Spring, she became a State Champion in Journalism UIL for News Writing in 6A. She made...