FCA gathers to spread gospel to school community
Students gather, under one heart, and under one name. They think only of him and speak of him when they gather together. Together they grow in him and believe in him, so when they go their separate ways anxious to meet again they trust that he walks each step with them. He is their God, and FCA is where the students gather to rejoice and put him above all things.
FCA, Fellowship of Christian Athletes, is an organization that aims to create a space for Christian students to gather and grow in a positive, uplifting environment. 
"Us kids, I think we're more excited about it now," sophomore Lilly Blue said. "I think FCA is like a reason for us to come to school, not that we don't want to come to school, but it makes us excited to get to school because we get to go talk about God and we can tell kids about things like that."
Sharing experiences with other students makes going to FCA a fun and memorable time. 
"I'm excited about just seeing all the new faces in school and just talking to the kids," Blue said. "I think I'm most excited about the fact that it makes kids happy that they come and that we're doing it with them because some kids it does make them really happy when they come"
The students involved in FCA are devoted to bringing the Christian community together.
"My goal is to grow the Christian community in this school by reaching out to all the kids in this school," Blue said. "Making sure we make announcements about FCA and making sure we do good promoting and that we go around and tell people about FCA is how we plan on reaching people. The more people we reach the more people will come."
FCA leaders welcome and encourage students to become a part of FCA, so joining is easy. 
"To join, you could email Coach Lee, he is the leader, or you just show up to our meetings on Wednesdays," Blue said. "We tell kids in the morning "if you're in FCA or you just want to be in FCA, come in. We have them some Wednesdays in the morning, but it's going to change to academy time."
FCA leaders make it their mission to reach out and spread their message to expand the Christian community.
"My goal this year is to spread the gospel to as many people as I can, and also I want to show people in  the school our community of Christians that can help and guide them," senior Avari Ford said.
FCA offers a friendly environment for all students where they can grow and feel supported by others.
"I want to plant a seed of God," junior Rylee Neumann said. "You don't have to have a relationship with God to be involved, it's a great environment to be in."
As an FCA leader Blue makes sure to maintain her relationship with God before anything so that she can be a guide for others.
"I always put religion first, and I'm really big on religion," Blue said. "Religion is my biggest thing so it makes me want to strive to do better as an FCA leader and as a Christian because I put God first."
Leave a Comment
Donate to The Voice of the Wildkats
Your donation will support the student journalists of Willis High School. Your contribution will allow us to purchase equipment and cover our annual website hosting costs.
About the Contributor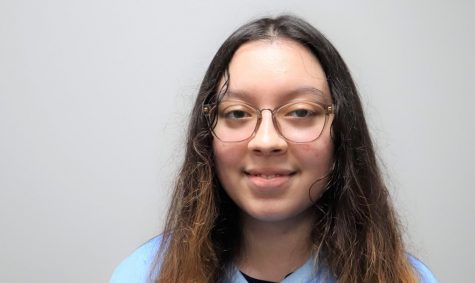 Rosalyn Gutierrez, VOW staff
Rosalyn Gutierrez is a junior. She has been in newspaper for two years, and she is in yearbook for the first time this year. She enjoys taking pictures...