Picky palates pose problems
Students will not compromise with food choices
Yuck. That's gross. I'm not eating that. All of these are cries of picky eaters. Being a picky eater is not easy. There are a lot of people that have issues with what they can handle eating. School lunches do not offer a lot of options for people with these issues because they have the same things every time lunch is being served, and some students may even need to force themselves to eat it if they want to get through the day.
For a lot of students, finding food that they actually want to eat at school lunch is hard for them. 
"It's really hard to find good food," senior Isabel Gonzales said. "I don't even eat a whole meal a day. Usually eating snacks from the Wildkat Commons  is what I end up doing when lunch rolls around."
Picky eaters have to make a lot of sacrifices when it comes to eating lunch.
"To solve problems I will either not eat, or I'll bring my own food," sophomore Eleanor McDonald said. "For one week I didn't eat the entire time or I decided just to eat snacks because they had like no options the entire time I was there."
Even if it comes to not eating before school until the end of the day when they can finally eat something at home, students will avoid school lunches.
"I don't usually try to solve my problems when it comes to eating." freshman Ethan Lopez said. "I try to find something that I'll want to eat and if I can't i'll just wait till i get home. I don't like being hungry but sometimes it's the only option."
Most students will end up being compelled to bring their own lunches because they do not want to indulge in items in the lunch line.
"I pack my own snacks every single day," senior Gonzales. "I am forced to eat the same things every day. I only eat veggie fries and gummies as well as Starbucks."
Even the teachers at Willis have problems with picky eating.
"I wish they had more salads," Spanish teacher Thisia Sayers said. "Like chicken salad or something bigger than what they have currently." 
There are a lot of people that have extremely picky palettes and with the lunches the cafeteria has now students can not find something they are able to eat.
"When people call me too picky I say 'I like what I like'," senior Grace Uch said. "That's just how I was made to be."
Leave a Comment
Donate to The Voice of the Wildkats
Your donation will support the student journalists of Willis High School. Your contribution will allow us to purchase equipment and cover our annual website hosting costs.
About the Contributor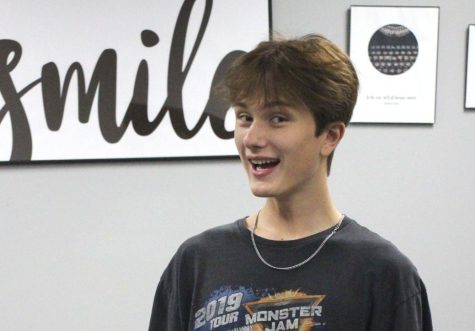 Stone Chapman, VOW Staff Writer
Stone Chapman has been on yearbook and newspaper staff for one year. After ending the 2021-2022 school year with a best of SNO award and story with 47,000...